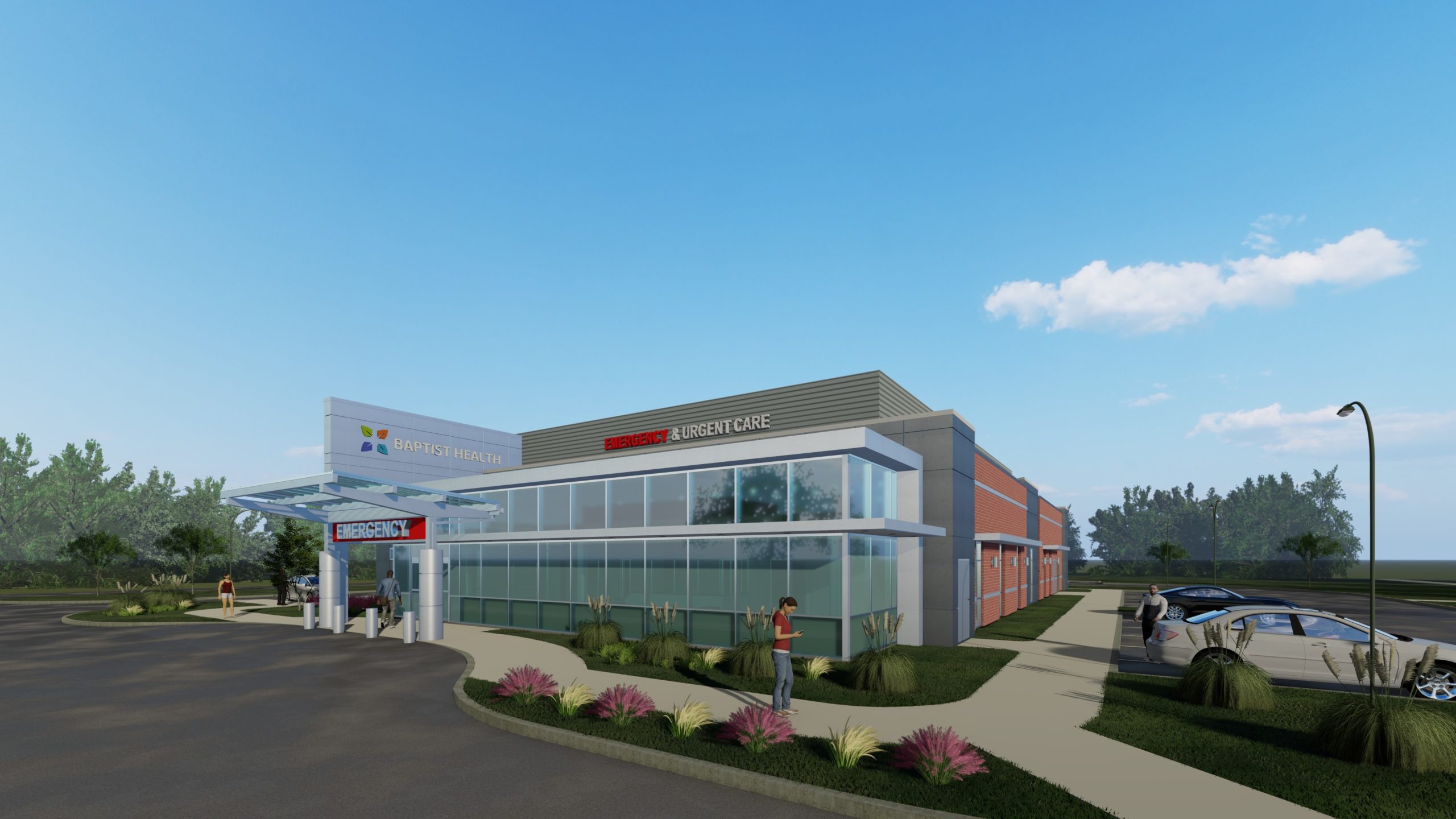 JEFFERSONVILLE, In. —  It's a $10.6 million partnership that is the first of its kind in Southern Indiana. Baptist Health has joined forces with Dallas-based Intuitive Health to bring the first hybrid emergency room and urgent care clinic to Southern Indiana. A formal groundbreaking was held July 21 and the facility is expected to open in spring 2022.
Baptist Health ER & Urgent Care will be located in the Jefferson Ridge development, at the intersection of East 10th Street and Ellingsworth Dairy Drive in Jeffersonville.
The full-service emergency room will be open 24 hours a day, while the urgent care will be open 7 a.m.-9 p.m., seven days a week. Emergency room-licensed doctors will examine each patient upon arrival to determine the appropriate care and if it is emergent or urgent care. The patient will be billed accordingly. This new concept helps eliminate unnecessary emergency room visits.
Some of the features of Baptist Health ER & Urgent Care include:
On-site lab, a radiology suite, and multi-slice CT scanners
Commitment to billing transparency.
The facility will be in-network with most major insurance plans and accepts Medicare and Medicaid.
Patients only pay for the necessary level of care they receive.
Before treatment even begins, patients are informed if they will be treated as urgent care patients or as emergency room patient, in which additional consent is needed.
Over 70% of patients can be treated and billed at the urgent care level.