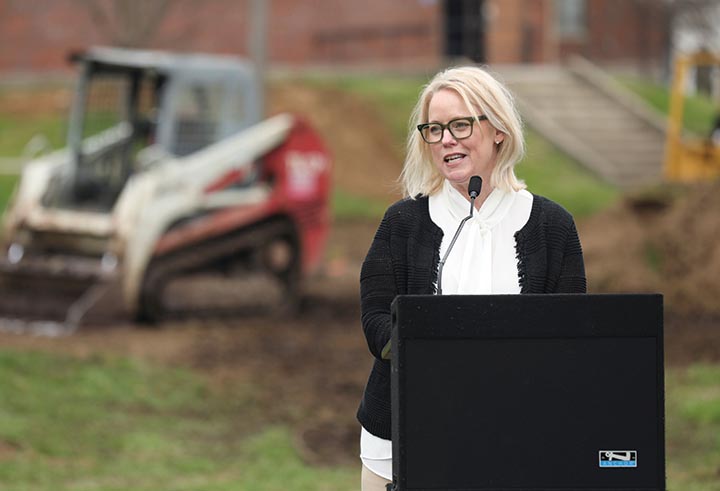 (Editor's note: The August issue of  The Lane Report features our semi-annual list of the Top Women in Business. At lanereport.com, we're shining the spotlight on one of the honorees each day. Day 2: Monica Conrad, director of parks and recreation for Lexington-Fayette Urban County Government.
Our occasional feature, Top Women in Business, highlights some of the women in and around Kentucky who are making an impact in business, the professions, politics and economic development. The feature recognizes women in key roles whose work ethic and body of work are making important contributions to commerce—and life—in Kentucky.
Top Women in Business has grown to become one of The Lane Report's most popular features. Over the years, we've profiled more than 100 women who shatter stereotypes, encourage other businesswomen and help their Kentucky companies reach new heights. The women featured in this issue are no exception. From airport CEO to hospital executive, and successful online retailer to construction company VP, these women are forging their own paths, proving that hard work, perseverance and creativity pays off.
RELATED – Top Women in Business Day 1: Candace McGraw
RELATED: Top Women in Business Day 3: Pink Lily founder Tori Gerbig
Monica Conrad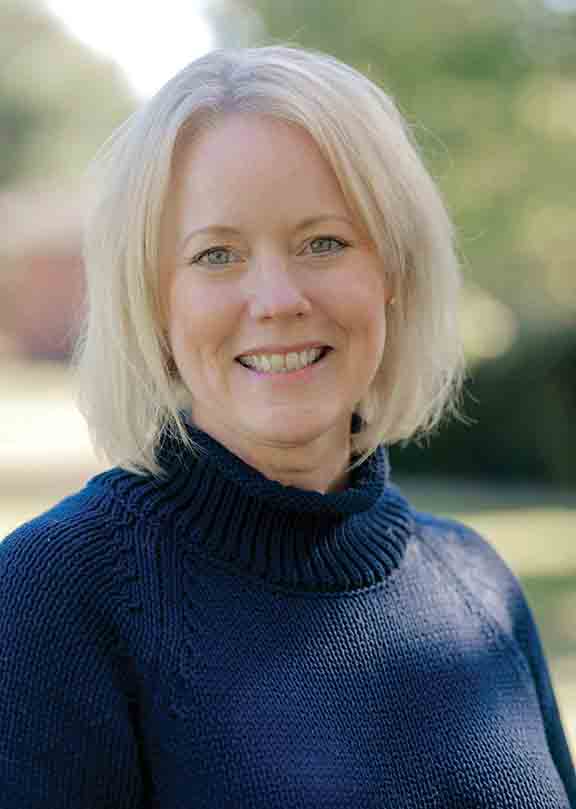 As director of parks and recreation for the Lexington-Fayette Urban County Government, Monica Conrad manages more than 100 parks, ranging from small urban "pocket parks" to destination parks with hundreds of acres, along with recreational programming, special events and new park initiatives. Prior to her Lexington appointment, she was a longtime employee of the Kentucky Department of Parks, serving most recently as deputy commissioner.
 Title/position: Director of Parks and Recreation with the Lexington Fayette Urban County Government (LFUCG). I'm privileged to lead and support a group of dedicated professionals that create opportunities for people to enjoy the public spaces and the outdoors.
How long at company/position: I celebrated six incredible years in June.
Previous jobs/positions: Acting commissioner of general services at LFUCG; deputy commissioner, Kentucky State Parks; resort park manager at Barren River State Park; owner/operator of an independent restaurant in Maysville, Ky.
Education/training: Bachelor's degree in hospitality management from Purdue University; registered dietitian, University of Kentucky.
Top accomplishment: The opportunity to lead two critical citywide teams through a global pandemic. Leading and managing remotely, balancing and respecting the strain on the personal lives of employees as well as our park users. Managing constantly evolving information and making decisive decisions. I learned that the depth of talent and dedication across our public employees is exceptional.
The person(s) who most influenced or mentored me: My parents, Waverly and Deloris Jones, managed a Holiday Inn in Morehead. I was able to watch them successfully work together nearly all my life. My father has been a constant mentor, I still lean on him for advice. My mom taught me not to take myself too seriously. Together, they instilled a strong work ethic, prioritizing family and faith and the importance of service. Others who have influenced my career include LFUCG Chief Administrative Officer Sally Hamilton and Elaine Walker, former secretary of state and Kentucky State Parks commissioner. These strong and successful women further reinforced in me the importance of listening and evaluating, but also when to be decisive.
My biggest challenges and how I overcame them: Fully appreciating the process and balance of culture change in an organization. Assessing the time to drive forward and the time to pause and give space to those around you.
My advice to younger women in business: Surround yourself with the best people; inspect what you expect. Build your network and maintain those relationships.
Something I learned during the pandemic: My parents are both in senior care, so I learned how important it is to value our time together. I picked up Spanish on a mobile app and continue learning 15 minutes a day.
Something I love doing: Spending time outdoors; walking or biking on the Legacy Trail; hiking at our city parks or Kentucky state parks; traveling, exploring hotels and grocery stores.
I am inspired/driven by: Seeing kids experience a new playground or sprayground; receiving a thank you for improving our community.
One important skill I think everyone should have: Communication.
The most important personal attribute I bring to my job: Integrity.
Favorite book I've read recently: "Harry Potter." I know, I'm so behind. A great friend bought me the book series for my 50th birthday.
If I had to delete all but three apps from my smartphone, I would keep: Facetime, my saving grace to communicate with my parents during the pandemic; Messages, fastest form of communication for me; camera, for capturing all the moments.
Lorie Hailey is special publications editor for The Lane Report. Reach her at [email protected].