LEXINGTON, Ky. — The Junkluggers is rapidly growing and is proud to now service residential customers and businesses in Lexington and surrounding counties! The fast-growing eco-friendly junk removal company is on a mission to make Kentucky a little greener and eliminate 100% of re-usable waste from landfills by the year 2025. Franchise owners Christine, and her son Cooper Van Tatenhove, have always been passionate about the community and environment in this area of Kentucky that they call home.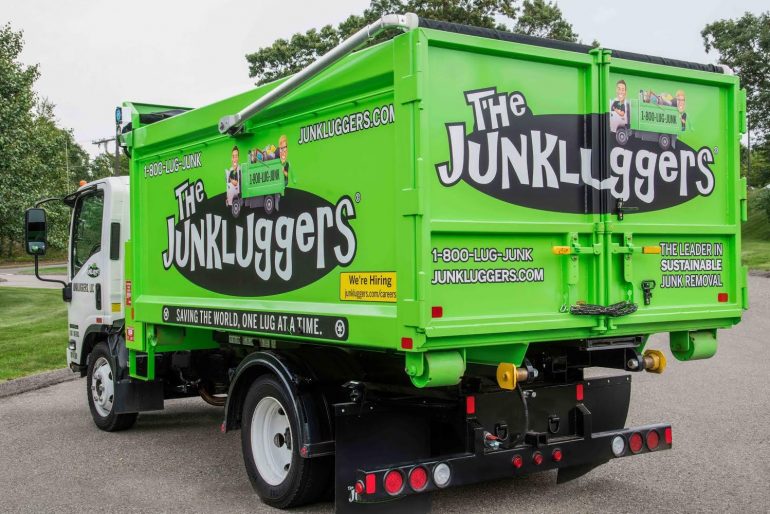 This is the second Junkluggers franchise to open in Kentucky. Chris and Cooper decided to bring the business right to their local area, as they have been residents of Fayette County totaling more than twenty years. They believe The Junkluggers will bring a positive impact as they develop relationships with local not-for-profit organizations that can benefit from gently used items that need a second home.
"It's all about helping the community and working hand-in-hand with our philanthropic partners, taking away items and then giving back to those who need it," said owner Chris Van Tatenhove. "This is all while reducing waste by recycling and keeping items out of landfills." And – The Junkluggers handles the tax donation receipt for its customers.
As an example of their early commitment to giving back to the community, The Junkluggers is a corporate sponsor at the Lexus of Lexington 2021 Charity Golf Tournament to benefit the Woodhill Community Center. They will be on-site at the annual event on September 27th to show their support. And each year, The Junkluggers will continue its charitable endeavors throughout the local community.
The Junkluggers want to make a positive impact on the world and Chris and Cooper strive to do just that right here in Central Kentucky – with every job taken, every decision made, and every piece of junk encountered.
Click here for more Kentucky business news.