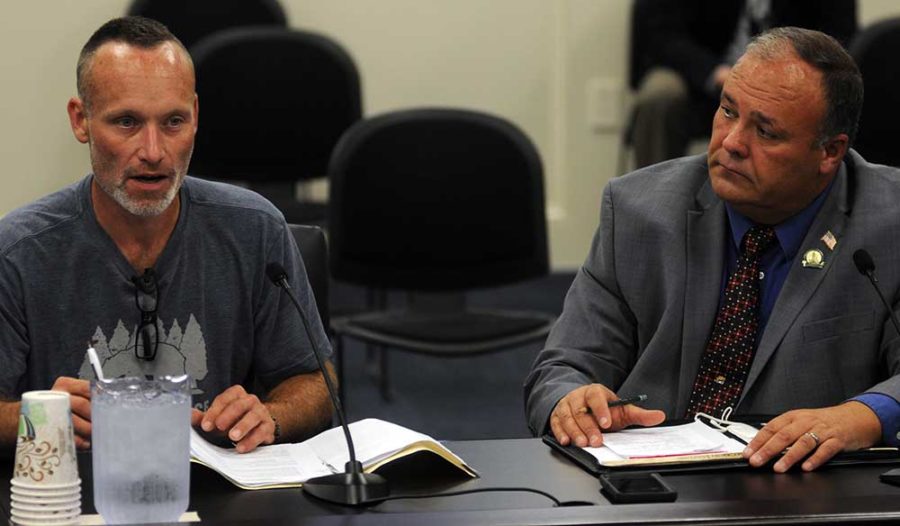 FRANKFORT, Ky.  – A bipartisan group of legislators met Monday to continue crafting recommendations for improving Kentucky's troubled unemployment insurance program. The Unemployment Insurance Reform Task Force heard testimony from the Auditor of Public Accounts which displayed the findings from the unemployment insurance audit completed earlier this year.
The audit, completed in FY 2020, revealed "pervasive errors and miscalculations," that led to thousands of fraudulent claims, sacrificed the integrity of the unemployment insurance program, and impeded a lifeline to hundreds of thousands of Kentuckians during their time of need.
"This audit reveals the systemic failure of leadership in the unemployment insurance office," said Rep. Russell Webber, R-Shepherdsville, Task Force co-chair. "Staff disregarded federal regulations and office policy, disregarding the needs of many Kentuckians as well as the integrity of the unemployment insurance system."
In addition to data breaches and over 400,000 unanswered emails, unemployment insurance leadership wrongly implemented auto pay, despite feedback from seasoned unemployment insurance staff and the Commonwealth Office of Technology urging them not to.
"This situation was almost entirely avoidable if staff had adhered to their own policies," said Rep. Phillip Pratt, R-Georgetown. "As we look to replace the outdated unemployment insurance system that has been used as a scapegoat to the office's misgivings, we would be remiss not to recognize the intentional lack of leadership."
In the 2021 legislative session, legislators attached provisions to SB 146 to require regional public employment offices to open when an area's unemployment is above five percent for the preceding six-month period. Despite this, constituents across the state struggled to make in-person appointments.
Task Force members also heard a firsthand account of the challenges Kentuckians are facing when applying for benefits. According to an Ashland-area man testified that in the past several months, he has struggled to speak with unemployment personnel or schedule an in-person meeting at the center in Boyd County. At one point, he was faced with potentially driving five hours to Hopkinsville for an appointment.
"Despite being assured by the labor cabinet that this issue has been fixed, constituents across Kentucky are still faced with this issue. For someone who is unemployed, it is a financial undertaking to drive five hours just to speak to a person about their unemployment claim," added Rep. Scott Sharp, R-Ashland, who invited his constituent to share his experience. "The only benefit my constituent has received is a check for ten cents, which probably cost 50 cents to mail… Kentuckians deserve better than this."
The recommendations crafted as a result of the workgroup will be submitted by December 2 to be considered during the 2022 legislative session.
"Every member of this task force has constituents that have yet to receive unemployment payments," Webber said. "As we make recommendations for ways to improve the unemployment system, it is paramount that we are able to place real Kentuckians on the face of the unemployment insurance debacle."
Click here for more Kentucky business news.