The Center Square — The federal government has decided where to place a new stretch of highway connecting two Interstate 69 segments in western Kentucky and southwestern Indiana.
The final environmental impact statement (EIS), approved by the Federal Highway Administration earlier this month and posted Friday on the Federal Register, calls for the new stretch of highway to swing east of Henderson, Kentucky before it crosses the Ohio River and the Indiana state line. It would then connect with an existing Interstate 69 segment in Evansville.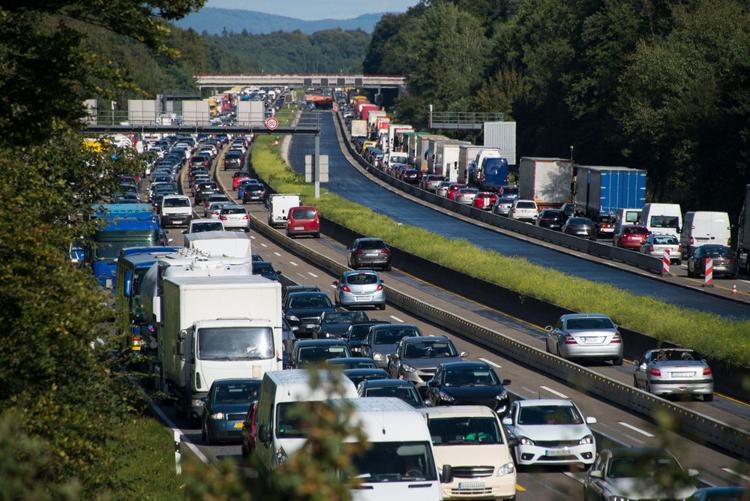 In Kentucky, I-69 starts just south of Henderson, going south and west around the Land Between the Lakes before ending at the Tennessee state line in Fulton.
Work on the 11.2-mile stretch would be done in two phases. The first phase includes nearly 3 miles of work in Kentucky. Officials expect that portion of the project to cost about $237 million.
Under the current project timeline, the Kentucky Transportation Cabinet is slated to issue the final solicitation on or around Oct. 25. That schedule calls for contractors to submit responses by Nov. 15, with an award likely made by the end of the year.
That would allow construction to begin next year and run through June 2025. Funding to cover nearly all the projected costs are in the state's road plan over the next five years.
The second phase of the project includes 8.4 miles of new highway and a new 4-lane bridge, which will be paid for with tolls. Officials estimate that phase will cost around $975 million to build, Louisville/South Indiana, with both states and the federal government covering the costs.
In the record of decision, which was posted with the EIS, officials chose to toll only the new I-69 bridge. Currently, Evansville and Henderson are connected by two two-lane bridges, each one way. After the new bridge is completed, one of the old bridges will be removed. The remaining bridge will carry two-way traffic.
Ellis Park Racing and Gaming, a thoroughbred track and historical horse racing parlor in Henderson, is located not far from the existing spans. While it would reduce traffic, Ellis Park General Manager Jeff Inman said it would also open opportunities.
That's because that stretch of U.S. 41 carries a lot of semi-truck traffic.
"A lot of people avoid us because of the issue of trucks and that bridge," he told The Center Square. "Truckers are great, and we support the trucking industry, but when that bridge gets jammed up, or there's an accident on either side of it, it really blocks us off.
"So, we're hopeful by moving that, we'll see more commuters on our bridge. It'll really make it easier for people who want to come here."
In a statement, the I-69 Ohio River Crossing Project said design work on the second phase is scheduled to start in 2025, with construction starting two years later and completed by 2031. However, project officials said both Indiana and Kentucky leaders are trying to expedite that work.
I-69, once deemed the NAFTA superhighway because it's designed to run from the Canadian border in Michigan to the Mexican border in Texas, still has several segments in other states that remain to be completed. That includes a stretch in Indiana between Indianapolis and Martinsville due to be completed by the end of 2024.
Click here for more Kentucky business news.