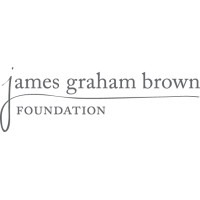 LOUISVILLE, Ky. — The Global Economic Diversity Development Initiative (GEDDI) announced that it has been awarded a $350,000 grant from the James Graham Brown Foundation for capacity building.
"I am thrilled the James Graham Brown Foundation recognizes GEDDI as a partner who can move the needle to even the playing field for Black Businesses," said Dawne Gee, GEDDI's Director of Operations & Opportunities. "GEDDI has been hard at work for the past year developing a first-class charity organization and this gift will allow us to hire more staff and intensify our strategic planning."
GEDDI is a 501(c)3 non-profit focused on building economic wealth for the Black Community in the following areas: workforce opportunities, economic empowerment, supply chain opportunities, leadership, and development, as well as business acceleration. GEDDI is a 100% Black-founded and Black-led foundation based in Louisville, Kentucky.
"GEDDI has been at the forefront of responding to the needs of Black entrepreneurs and businesses in this past year, and the Brown Foundation is proud to support the expansion of that work so that continues to make a difference for Louisvillians," said Mason Rummel, President & CEO of the James Graham Brown Foundation.
"We have been hyper-focused on building up our programming for the past year, and with this gift, we will be able to begin the real work of building up our foundation," said Tawana Bain, Founder and Board Chair of GEDDI.  "When I founded GEDDI a year ago, I knew the real test would be to see if corporate leaders would place trust in GEDDI to be a responsible steward of funding.  We are seeing that is exactly the case and we're ready to get to work!"
The James Graham Brown Foundation was incorporated in 1954 by James Graham Brown, a successful lumberman, horseman, and entrepreneur who called Louisville home. He died in 1969 with no heirs, leaving the bulk of his estate to the foundation.
Since its incorporation, the foundation has awarded nearly 3,300 grants totaling over $620 million. Each grant is made with the aim of creating a brighter future for people throughout Louisville and Kentucky, thereby elevating the Commonwealth in the eyes of the world.
The foundation strives to execute Mr. Brown's vision of Kentucky as a national leader through philanthropic investments in education and workforce readiness, community and economic prosperity, and quality of life. For more, visit www.jgbf.org.
Click here for more Kentucky business news.