LOUISVILLE, Ky. — Greater Louisville Inc. was honored with four awards from the Kentucky Chamber of Commerce Executives recognizing achievement in events, marketing, and programming. This year, GLI was honored with the following: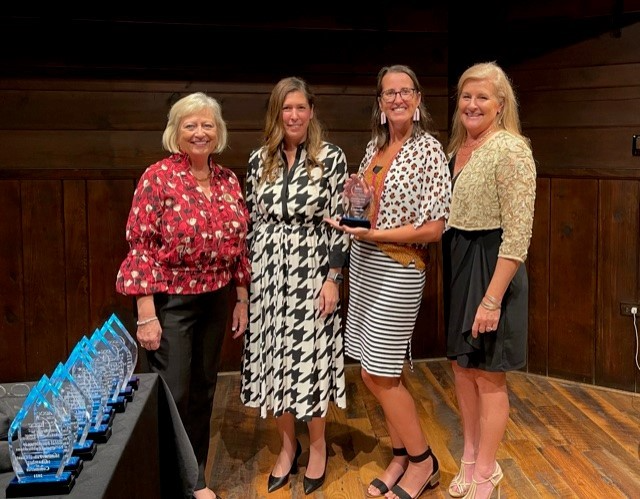 These annual awards pay tribute to local chambers of commerce in areas of operational excellence that include membership growth and retention, website, social media, special publication and newsletter communications, special events, innovation, and advocacy.
"We are thrilled that the KCCE recognized the hard work our team at GLI has put in over the past year," said Sarah Davasher-Wisdom, president and CEO of GLI. "Every day our staff works to create programming, materials, and events that benefit and grow the Greater Louisville business community. Each of these awards is a testament to our teams' skills and abilities, which allows us to go above and beyond for our investors."
Awards were given in five categories: annual dues income less than $75,000 (Group I); annual dues between $75,001 and $150,000 (Group II); annual dues income between $150,001 and $250,000 (Group III); annual dues between $250,001 and $650,000 (Group IV); and annual dues income more than $650,001 (Group V).
"It's my favorite time of year," said KCCE Executive Director, Amy Cloud. "Being a part of this ceremony and honoring our local chambers. All year long, these professionals celebrate their members and their community. This night, we get to celebrate them."
Kentucky Chamber of Commerce Executives (KCCE) provides professional development and continuing education opportunities for local chambers of commerce, their staff, and volunteers. KCCE strives to provide assistance, resources, and grassroots advocacy to all chambers across the state.
Click here for more Kentucky business news.