FRANKFORT, Ky. — Gov. Andy Beshear announced 64 small businesses leveraged the Kentucky Small Business Tax Credit (KSBTC) program to create 211 full-time jobs and reinvest $2.1 million into their operations year-to-date.
The KSBTC program incentivizes companies with 50 or fewer full-time employees that hire and sustain at least one new job and purchase at least $5,000 in qualifying equipment or technology. Applicants can receive between $3,500 and $25,000 in credits annually.
The 211 new jobs incentivized through KSBTC this year pay well, with an average hourly wage of $27.45 before benefits.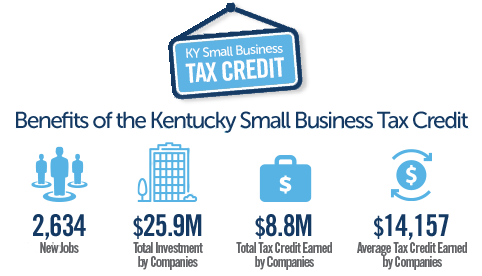 One company benefitting from KSBTC is Central Kentucky-based Hinkle Environmental Services LLC (HES), a family-owned operation. HES President Will Hinkle used the program in 2021 to create eight jobs and invest more than $156,000 into the business.
When recent flooding tore through Eastern Kentucky, Hinkle and his crew of nearly 50 helped the region recover. His team restores hillsides, provides slope stabilization, and repairs roadbeds and other land-support structures following floods and erosion.
Hinkle is a regular with KSBTC, having used the program since 2016 to help create a total of 25 jobs and invest nearly $400,000 directly into the business. Additionally, HES reinvested a portion of the $81,500 in KSBTC tax incentives from across those years into equipment and technology vital to the business.
As the company grew throughout the past five years, KSBTC provided the opportunity to hire more people in the community. HES strives to employ a workforce entirely of Kentuckians — with over half from parts of the state typically hit hardest by flooding.
Since 2011, KSBTC has helped small businesses create nearly 3,200 jobs and invest over $32 million across 72 Kentucky counties. Prior to 2015, KSBTC on average assisted 15 companies annually. Today, the program provides incentives to around 160 small businesses per year.
Job creation and investment spurred through KSBTC advances recent economic momentum in the commonwealth.
For more information on the Kentucky Small Business Tax Credit, visit ced.ky.gov/entrepreneurship/KSBTC.
In addition, businesses within the state can receive resources from Kentucky's workforce service providers. These include no-cost recruitment and job placement services, reduced-cost customized training, and job-training incentives.
Click here for more Kentucky business news.