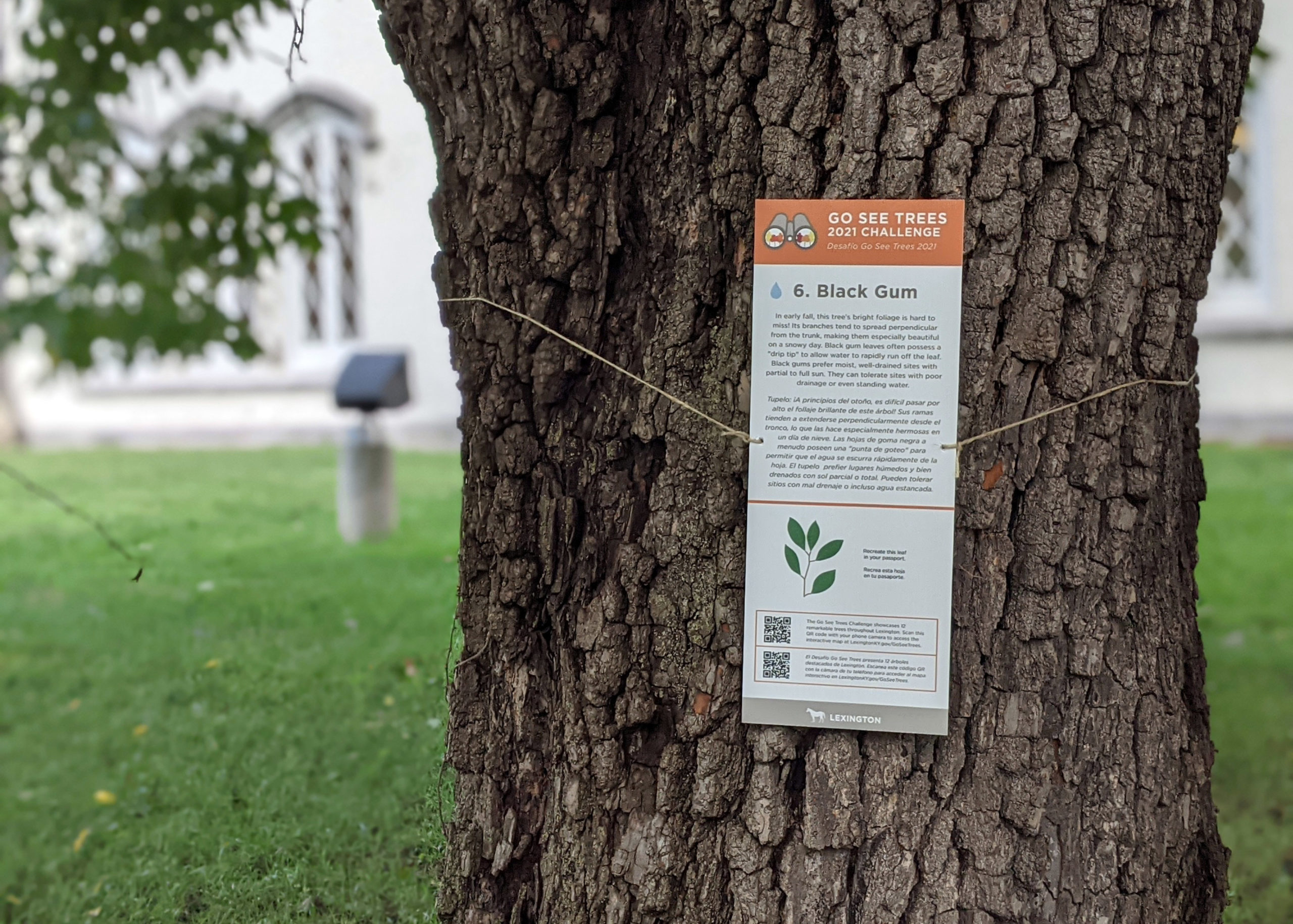 LEXINGTON, Ky. — Lexington's Division of Environmental Services is issuing a challenge to residents: go see trees. The Go See Trees Fall Challenge is a tree-centric scavenger hunt designed to highlight the importance of planting the right tree in the right place. This year's challenge is focused on the differences between water-loving and drought-tolerant varieties.
"Go See Trees Fall Challenge is one of my favorite events because it encourages the public to go see parts of Lexington they may not have thought of visiting," says City Arborist Heather Wilson. "It widens their view of Lexington and of the types of trees that can thrive with the right care and conditions."
Participants will be given a list of 12 trees located around Fayette County. Those who visit at least 6 trees and answer the associated scavenger hunt questions will receive a bur oak-inspired enamel pin and an entry into a grand prize drawing. Those who visit all 12 trees will receive three entries into the grand prize drawing.
Scavenger hunt booklets are available for download, as well as at the following partner locations:
Lexington Public Library: all locations
Community Centers: Castlewood, Dunbar, Gainesway, Kenwick, and William Wells Brown
McConnell Springs Park
Raven Run Nature Sanctuary
Good Foods Co-op
Boone Creek Outdoors
Completed scavenger hunt booklets may be emailed to [email protected] or dropped off at the participating partner locations listed above.
The Go See Trees challenge runs from October 9 through November 7.
Go See Trees was initially developed as a project of the Community Environmental Academy.
For more information, including a map of the trees and a downloadable scavenger hunt booklet, visit LexingtonKY.gov/GoSeeTrees.
Click here for more Kentucky business news.