STANFORD, Ky. — Pitman Creek Wholesale LLC celebrated its grand opening of the fishing tackle producer and distributor's new headquarters facility in Lincoln County, a $15 million project creating 60 full-time jobs for Kentuckians.
The new 205,000-square-foot operation came online in late September following 11 months of construction and has added 60 full-time employees, bringing total employment at the relocated facility to 160 Kentucky residents. The investment also includes the cost of new distribution equipment, conveyor systems, and office equipment. New jobs created through the project include management, team leaders, and production roles. Previously based in nearby Danville, the company will maintain a distribution presence in Boyle County.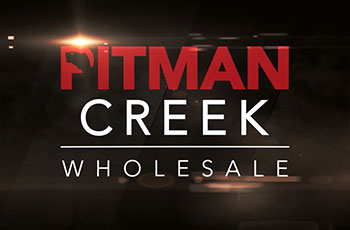 "This facility brings Pitman Creek full circle to our beginning. After the purchase in 1993 we started in Stanford with a 2,500-square-foot rented space and now have the largest, most modern facility among all distributors in our industry," said James Coffey, president, and owner of Pitman Creek. "Our Kentucky employees are the best in our industry and now they have a facility to match."
Established in Somerset in 1978, Pitman Creek began as a custom fishing lure manufacturer and has grown to become a full-line tackle distributor for over 5,000 retail stores across the U.S. and 10 other countries. The company specializes in the bass fishing market, with over 30,000 products from more than 280 vendors.
Pitman Creek contributes to the more than 600 logistics and distribution facilities employing nearly 86,000 people statewide. Administration-to-date, the industry has seen 56 new location and expansion announcements totaling nearly $426 million and more than 2,800 full-time jobs.
To encourage investment and job growth in the community, the state and Pitman Creek previously reached performance-based tax incentive agreements based on the company's investment, job, and wage targets.
By meeting its annual targets over the agreement term, the company can be eligible to keep a portion of the new tax revenue it generates. The company may claim eligible incentives against its income tax liability and/or wage assessments.
In 2011, Pitman Creek was approved for a tax credit of $3,500 through the Kentucky Small Business Tax Credit (KSBTC) program for the creation of at least one job and purchase of at least $5,000 in qualifying equipment and technology. Since 2011, KSBTC helped small businesses create nearly 3,200 jobs and invest over $32 million across 72 Kentucky counties.
In addition, Pitman Creek can receive resources from Kentucky's workforce service providers. These include no-cost recruitment and job placement services, reduced-cost customized training, and job-training incentives.
For more information on Pitman Creek Wholesale, visit PitmanCreek.com.
Click here for more Kentucky business news.