FORT MITCHELL, Ky. — The Northern Kentucky Chamber of Commerce (NKY Chamber) honored Hemmer Construction Company with the NKY Community Award, sponsored by Central Bank.
The NKY Chamber Community Award is given out to individuals, businesses, or organizations throughout the Northern Kentucky region that have made a positive difference in our community.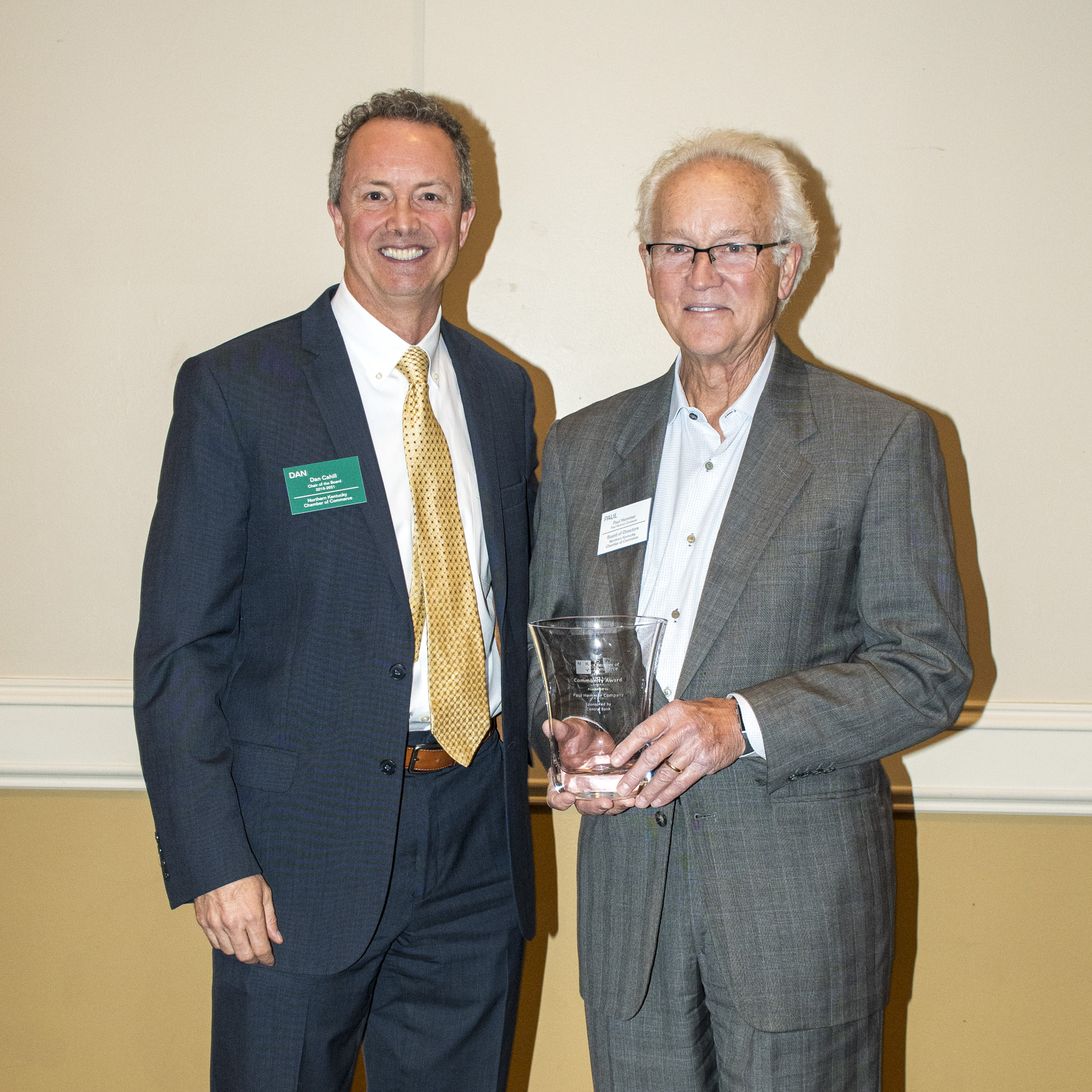 Since 1921, Hemmer has served as a premier provider of construction services in the medical, distribution, manufacturing, office, retail, and institutional markets in cities throughout Ohio, Indiana, Kentucky, Tennessee, Michigan, Illinois, and more.
The family business, headquartered in Northern Kentucky, was started by John M. Hemmer (one of the first 50 registered architects in Kentucky) and is now run by his grandson, Paul Hemmer, Jr.
Dan Cahill, Immediate Past Chair of the Chamber Board of Directors, presented Paul Hemmer, Jr. of Hemmer Construction with the Community Award in celebration of its 100th anniversary during the NKY Chamber's Board of Directors and Board of Advisors.
"For 100 years Hemmer Construction has served our community with integrity and quality of service," said Brent Cooper, NKY Chamber President, and CEO. "Their family legacy continues today with Hemmer not only serving as a prominent commercial construction company but also by continually reinvesting in its employees and into the community with its values and commitment to upholding the family name."
Click here for more Kentucky business news.