RUSSELL, Ky. — Gov. Andy Beshear ceremonially cut the ribbon on a new Russell bridge that goes into downtown, which opens this month. The transformational project provides a signature gateway to the community, in addition to making much-needed improvements in traffic flow and safety for Kentuckians who travel through the corridor.
The $24 million structure replaces a 1930s-era viaduct and complements an adjacent Ohio River bridge linking Russell and Ironton, Ohio.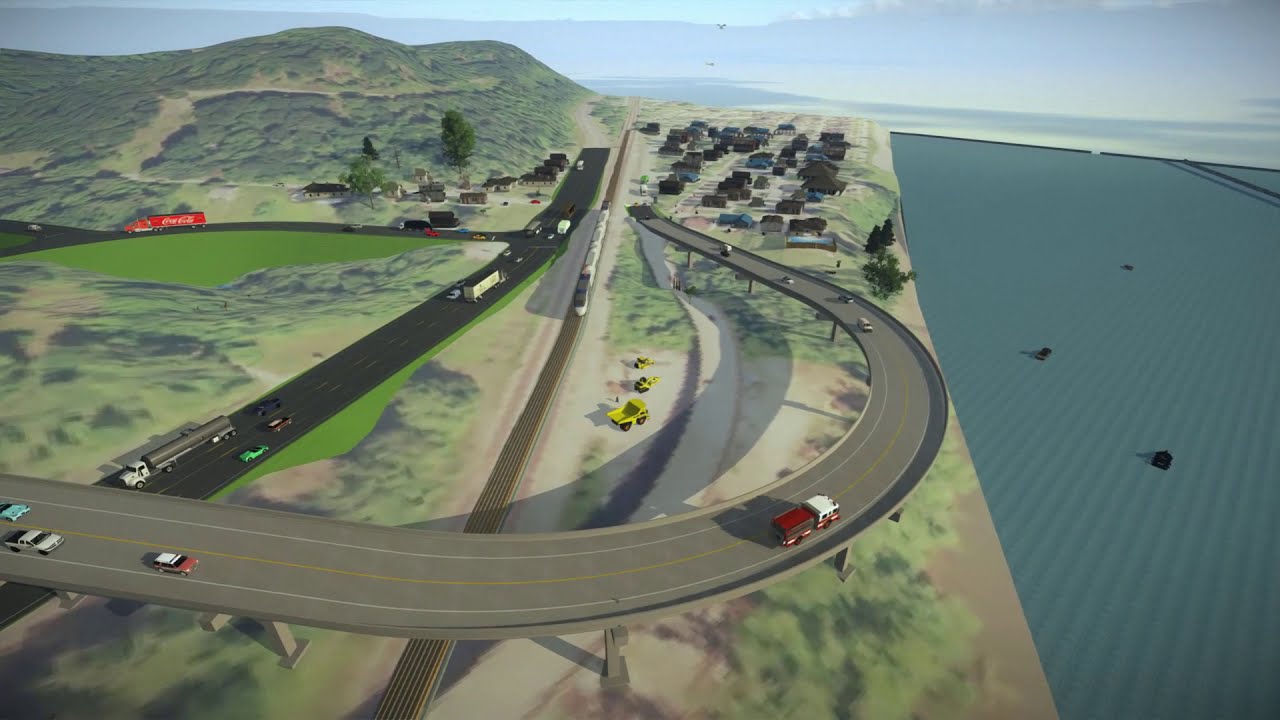 "This project, together with the recently constructed Ironton-Russell bridge, will provide a gateway for generations of travelers and thousands upon thousands of drivers and tons of cargo that flow through this region," said Gov. Beshear. "To build a better Kentucky, we need modern transportation infrastructure, and this new road and bridge project is a prime example that will keep our people safer."
The new bridge, a state-of-the-art "flyover" design, will greatly ease congestion at the Kentucky approach to the Ohio River bridge and the intersection of heavily traveled U.S. 23 and Kentucky Route 244, the main road into and out of downtown Russell.
The project, which began in April 2020, effectively relocates KY 244. Instead of branching off U.S. 23 at the intersection, the KY 244 turn has been moved northward and will be carried by the new bridge in a loop over U.S. 23 and adjacent railroad tracks. It will join with Bellefonte Street in downtown Russell at the same place the old bridge was connected.
The turn at U.S. 23 and the Ironton-Russell bridge will be reconfigured as a T-style intersection that will reduce traffic signal wait times and improve traffic flow for 18,000 vehicles a day.
The new KY 244 and flyover bridge are scheduled to be fully opened the week of Nov. 15, when contractors close the old viaduct and all traffic is switched.
The project caps an overall $110 million bi-state investment in regional transportation that began in 2012 when then-Ohio Gov. John Kasich – accompanied by former Kentucky Gov. Steve Beshear – broke ground on the $80 million Ironton-Russell bridge, which opened five years ago this month.
Click here for more Kentucky business news.