NEW ALBANY, Ind. — Southern Indiana continues to be a magnet for business: Vsimple recently announced its intention to relocate its corporate headquarters to a facility at 318 East Fourth St. in downtown New Albany. The company plans to invest more than $1.8 million in improvements, lease payments, equipment, hardware and software.
The move will create 70 full-time, salaried positions by 2025, with a focus on research and development, sales and marketing, and customer success. These are high-paying positions with compensation above the average wage for Floyd County.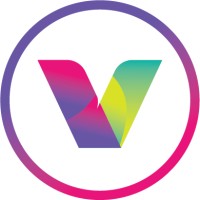 "Vsimple is challenging the status quo in so many ways; choosing the space we did in New Albany, Ind., really fits the way we operate," said Buddy Bockweg, CEO and co-founder of Vsimple. "We want to be a tentpole in this community for many years to come and are excited about the numerous advantages within it, including a large pool of talent."
The Indiana Economic Development Corp. (IEDC) committed investment in Vsimple of up to $1.1 million in the form of incentive-based tax credits. These tax credits are performance-based, meaning the company is eligible to claim incentives once Indiana residents are hired. The company will also request $120,000 in training grants to be considered by the New Albany Redevelopment Commission at its meeting.
"The fact that Vsimple chose southern Indiana for their corporate headquarters and future growth speaks volumes about our region, our workforce and our leadership," said Wendy Dant Chesser, president and CEO of One Southern Indiana. "Vsimple's focus on software solutions to streamline internal processes makes them an ideal fit for the dynamic manufacturing and distribution base in this area and beyond. As always, 1si looks forward to working with them in any way we can to help ensure their continued success."
Vsimple provides end-to-end systems for manufacturers and distributors encompassing record management, internal coordination, customer communication and data insights.
Click here for more Kentucky business news.