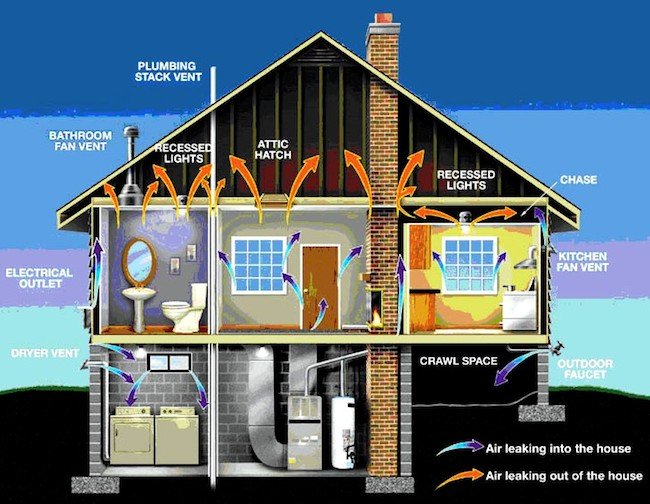 With gas and electric prices soaring, supply chain issues looming, and tax credits promising, purchasing a heating system will be important.
Here's everything you need to know before you buy.
Natural gas and electricity prices are both up this year, and the U.S. Department of Housing predicts a 54% increase in home heating costs this year. This does not even take into account that we are overdue for a bad winter, and the upcoming one is shaping up to be a doozy. So upgrading to a high-efficiency gas furnace or heat pump could save you now more than ever.
It's always a good idea to upgrade at the beginning of the season to take advantage of those energy savings all winter long. With supply chain issues, many HVAC brands have run low or even completely out of popular air-conditioners this summer. We are already being warned that the supply of heating systems is lower than normal, so people who are considering upgrading this winter should be proactive and do it early.
Tax credits are coming. The latest round of tax legislation has some of the biggest tax credits ever to upgrade your home's heating, cooling, and insulation. These tax credits are scheduled to be retroactive to the beginning of 2021, so anyone that installs a new high-efficiency HVAC system anytime in 2021 will be able to take advantage.
Efficiency
Gas: If you heat with gas and your system is more than 10 years old, chances are you could dramatically upgrade your efficiency by replacing your furnace with a new one. With options like multi-stage heating allowing the furnace to run at half as much gas when the weather is milder, and variable fan speeds allowing the furnace's blower to run slower, today's furnaces can use much less gas and provide more even temperatures for greater comfort. Being able to heat the house with warm heat as opposed to overheating will also help the house to not get too dry in the winter months, allowing for a more comfortable home.
Heat pumps: If you heat with a heat pump, then you have more options than ever before. Properly designed and installed high-efficiency heat pumps today can be as much as 70% more efficient than systems installed less than 10 years ago. Today's latest models produce warmer, more consistent heat than the older Freon-based systems. Upgrading to EnergyStar or better will likely double the efficiency of your old system. If you upgrade today's inverter-driven systems with 5 stages of heat or more, then you can all but eliminate the costly Auxiliary/Emergency heat feature of older heat pumps.
The home heating and cooling industry has enjoyed more advancements in the last 10 years than in the 50 years prior. Homeowners who care about comfort and efficiency will never buy a single-stage "one size fits all" heating and cooling system ever again.
Customers no longer have to put up with crazy loud indoor or outdoor units. Indoor units with variable speed fans are dramatically quieter than the older single-speed equipment, and they provide warmer more even temperatures that can eliminate hot and cold spots.
Multi-stage outdoor equipment has never been quieter, with some models similar in sound level to a simple conversation. The outdoor units are bigger in size, but the lower sound is worth the difference.
Pairing multi-stage outdoor with variable speed fans allows for much more even heating in the winter months. This can all but eliminate comfort differences from room to room, and even fix temperature swings from floor to floor on multi-story homes. These systems also offer improved dehumidification in summer cooling season, allowing for more comfortable lower indoor humidity.
Tax credits: What we know now
Currently, the federal tax credit for new EnergyStar-rated residential heating and cooling equipment is 10% of the total cost with a cap of $500. This is a giveback credit so even if you have no tax liability you still qualify.
The new bill would expand this credit to 30% of the cost of the purchase with a $3000 cap and retro that credit back to the beginning of 2021. Therefore, everyone who purchased EnergyStar-rated equipment or better would receive up to $3000 cashback. This credit will pay for the upgrade from a builder's grade base model unit to a high-efficiency EnergyStar model.
Renewable Energy credits for geothermal heating and solar power will expand to 30% and will become rebateable, meaning you will qualify for the full credit in one year regardless of your tax liability.
Of course, these credits have yet to officially pass, but all signs point to them making it through the final stages of approval.
What else should you consider before buying a new heating system this winter?
Indoor air quality (or IAQ). When replacing your heating system, it's also a good idea to improve your home's IAQ by adding accessories to the HVAC. Many IAQ devices attach to the HVAC system so it is easier to add them during replacement. If your home is too dry, you can add a whole-house humidifier to maintain comfortable humidity all winter long. Too dusty? You can add an advanced filtration system to catch more dust.
If your HVAC is in the attic or crawlspace, then you can add a filter system that can last a year or more, keeping you from crawling up into the attic or down into the crawlspace. If you are concerned about allergens or even viruses, then you can add ultraviolet air purification to kill living organisms in the HVAC cabinet and in your air stream. Upgrade your thermostat to one that is equipped with WIFI so you can control it with your phone; some will even text you if your system fails so you'll never come home to a cold house again.
My advice is to get out in front of this heating season's rate increases by upgrading your heating system now. Take advantage of federal tax credits to pay for the upgrades in both comfort and efficiency, and be proactive so supply chain issues don't put you in a situation where you can't get the system you want.
Don't spend another cold uncomfortable day in your home. In most cases, a replacement can be done in just one day, and then you'll be enjoying your new, more comfortable, healthier, and more efficient HVAC system for years to come.
Jamie Clark is owner of Synergy Home in Lexington. Learn more and read his blog at mysynergyhome.com.
Click here for more Kentucky business news.