VERSAILLES, Ky. — Frontier Nursing University (FNU) in Versailles recently received an International Distance Learning Award, presented by the United States Distance Learning Association (USDLA). The USDLA revealed its 2021 International Distance Learning Award winners during a virtual announcement on Nov. 12.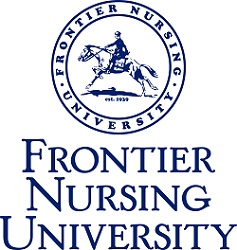 Each year, USDLA recognizes innovators and leaders within the distance/digital learning industry as part of its International Award program. The USDLA International Distance Learning Awards were created to acknowledge major accomplishments in distance learning and to highlight those distance learning instructors, programs, institutions and professionals who have achieved and demonstrated extraordinary achievements through the use of online, videoconferencing, and satellite/video delivery technologies.
Frontier Nursing University was acknowledged as runner-up to the University of Cincinnati for the 21st Century Award, which recognizes pioneering organizations in the field that have changed distance learning, challenged existing practice, or developed new and effective solutions.
"The International Award program has provided prestigious recognition for educational influencers around the globe for many years," said Arletha McSwain, president of USDLA. "These award winners are truly leaders in the distance/digital learning industry, and their work in support of pedagogy is unsurpassed."
Founded in 1939 in rural southeastern Kentucky, Frontier incorporated distance learning more than 30 years ago to broaden its reach and allow students from all over the country to attend. Since then, FNU's enrollment has increased from 200 to more than 2,500. Most FNU students, who are all seeking advanced nurse-midwifery or nurse practitioner degrees, come to campus at least twice during their academic program but are otherwise able to attend the university while continuing to work in the communities in which they live.
"Frontier Nursing was on the leading edge of distance learning even before the invention of the internet," said FNU President Dr. Susan Stone, CNM, DNSc, FAAN, FACNM. "It has been essential not only to our growth, but to our mission to prepare our students to care for women and families, particularly serving diverse, rural, and underserved populations. To be recognized as a leader in distance learning by the USDLA is a tremendous honor. We are grateful for USDLA's impactful and essential leadership and advocacy for distance learning."
Click here for more Kentucky business news.