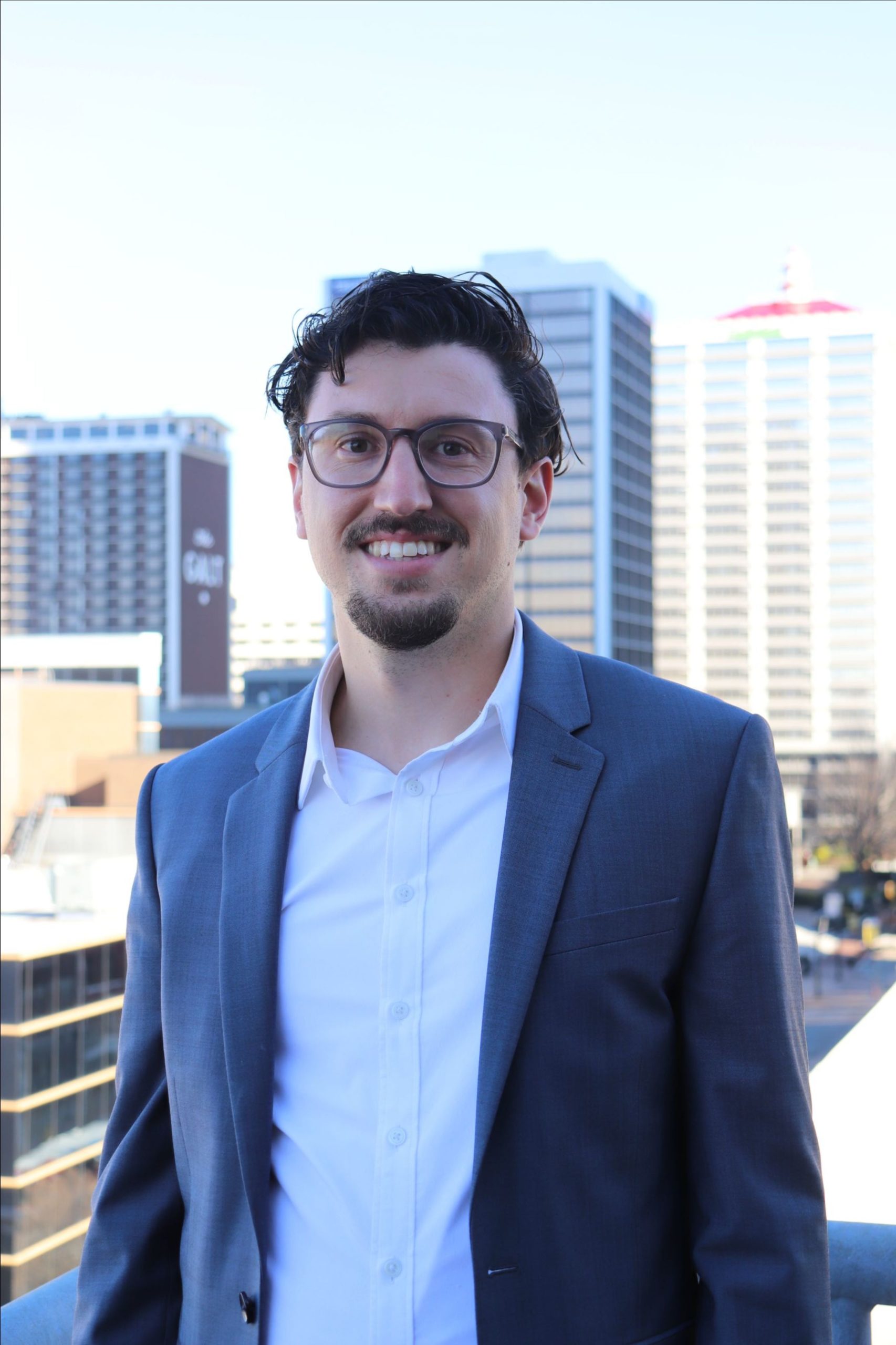 LOUISVILLE, Ky. — Health Enterprises Network announced the hiring of local economic development leader, Logan Gatti, as its new director. Gatti will oversee the network's operations and work with volunteer leadership to drive the HEN strategic plan forward.
The Health Enterprises Network is the region's premier healthcare business network and an affiliate of Greater Louisville Inc. Formed by area leaders in 2000, the network represents a diverse and growing industry, from hospitals and health services companies to medical device manufacturers and leading health law firms.
"The Health Enterprises Network is pleased to welcome Logan as our new director," said Tom McMahon, chair of the Health Enterprises Network board of directors.  "Logan's experience in economic development in Louisville, as well as his passion for the city will be a valuable asset as the Health Enterprises Network continues to foster the growth of the health-related economy."
Gatti joins the Health Enterprises Network with several years of experience in economic development and the healthcare sector. Most recently, he served as the economic development project manager for the Louisville Downtown Partnership, where he managed economic development efforts, including strategic planning, assessment of economic conditions, and development of responsive economic and business-related solutions. He worked to develop a broader downtown revitalization strategy and served as a liaison with community advocacy organizations.
"The health-related industry is one of greater Louisville's core industry clusters that has experienced significant growth over the last two decades and will help propel our region to future success," said Sarah Davasher-Wisdom, president and CEO of Greater Louisville Inc. "The Health Enterprises Network is important to building a collaborative relationship between key players in the industry to create a sustainable environment for future growth. We look forward to Logan's leadership to actualize the strategic plan, which will ensure the sector is well-positioned to continue driving success in our region."
Gatti will work closely with GLI's other industry networks, the Advanced Manufacturing and Logistics Network and TechFirst, as well as GLI's economic development team led by Ben Pratt, chief of regional economic growth, to ensure cohesive strategies between core industries.
"I am thrilled to be joining the Health Enterprises Network at such a pivotal moment for healthcare and economic development initiatives in our community," said Gatti. "Louisville has a rich history of success in the health-related sector and has the opportunity to continue to build a community that will help our healthcare businesses grow while attracting leading organizations to our community.  I look forward to working with the board of directors, GLI and our community partners to make Louisville the location of choice for health-related businesses."
Click here for more Corporate Moves.