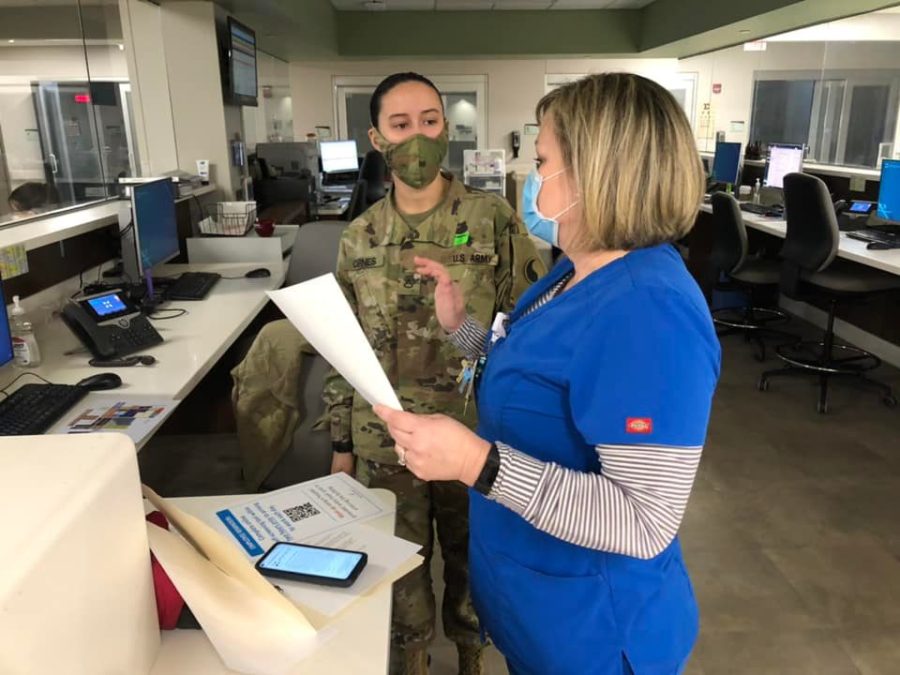 LA GRANGE, Ky.—Nine members of the Kentucky National Guard arrived at Baptist Health La Grange on Monday, where they will assist with nonclinical duties at the hospital. Baptist Health La Grange is one of 30 health care facilities across the state receiving support from the National Guard during the current rise in COVID-19 cases, as announced by Gov. Andy Beshear on Jan. 10.
"We are grateful for their helping hands during this critical time for our community," said Clint Kaho, president of Baptist Health La Grange, a 120-bed hospital that provides a broad spectrum of healthcare services to residents of Oldham, Henry, Trimble, Carroll and eastern Jefferson counties.
The National Guard members attended orientation with hospital leadership Monday morning and will start in support roles including patient and visitor screening, food services and environmental services in the coming days. A tenth National Guard member is expected to join the group later this month.
Previously, a team of 10 National Guard members were deployed to Baptist Health La Grange in fall 2021 and served in similar roles.
Beshear deployed 445 Kentucky National Guard members to provide support, noting that the highly contagious omicron variant continues to spread rapidly.
"Omicron continues to burn through the commonwealth, growing at levels we have never seen before. Omicron is significantly more contagious than even the delta variant," he said. "If it spreads at the rate we are seeing, it is certainly going to fill up our hospitals."
Click here for more Kentucky business news.