LEXINGTON, Ky. — City snow removal crews and contractors continue to work around the clock treating and clearing roadways per the city's snow plan. Lexington's Fleet Services division also remains open in case snow removal equipment needs servicing.
Temperatures for both air and pavement are within the range where salt and beet heat is effective. Priority 1 roads have continued to improve with treatment. Plans call for moving operations to priority 2, 3 and 4 roadways today.
Even with all snow operation employees working around the clock, some roadways may be ice and snow-covered. City officials are encouraging people to avoid any unnecessary trips to give road crews room to work. If you must get out, stay alert and don't drive distracted. Slow down, be patient, maintain a safe braking distance and allow extra time to reach your destination.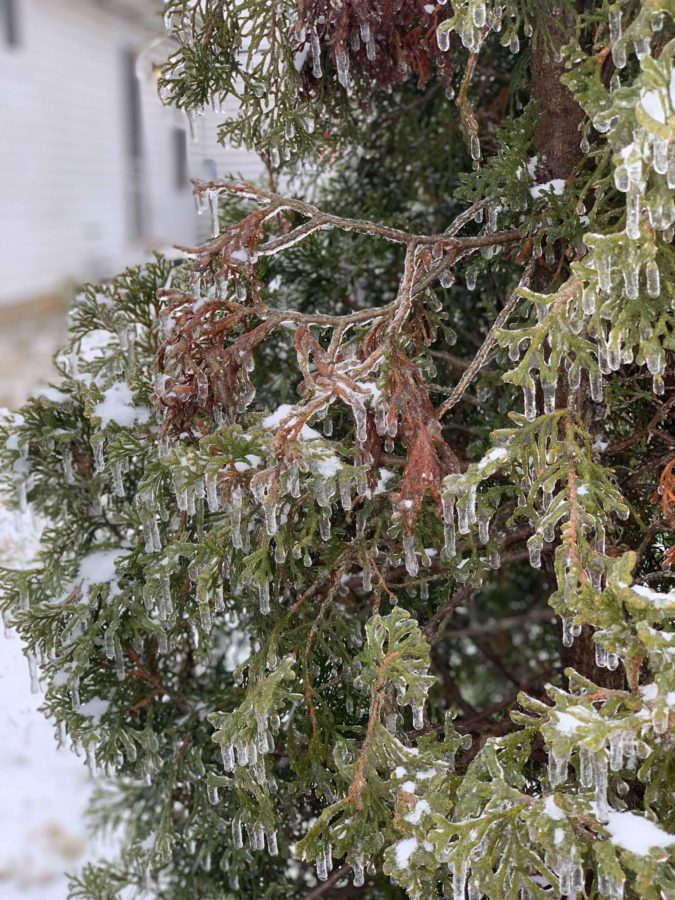 Roadway conditions worsened overnight and travel may be challenging this morning and throughout the day. Currently, main roads are passable and slushy. Side and neighborhood roads are slick. Travel is only advised if necessary as more precipitation is expected to fall and road conditions may deteriorate. Due to the inclement weather, many businesses may be closed so, it is recommended to check first before leaving your home.
Between 8 p.m. last night and 5 a.m. this morning, the Lexington Police Department responded to the following:
Injury collisions: 2
Non-injury collisions: 3
Motorist assists: 4
Traffic hazards: 8
Wires down: 1
City offices that are not involved in weather response will be closed today.
Waste Management has announced that no carts or dumpsters will be collected today due to the icy road conditions. Residents may leave their carts at the curb, though they are encouraged to keep them out of the street. Keeping carts off the roads will make it easier for crews clearing streets of ice and snow. A make-up day has not yet been identified. To receive text notifications when holidays or weather impact your collection day, text your collection day (e.g., TUESDAY) to 888777.
For the most up-to-date list of closings, delays and cancelations, visit the city's website at lexingtonky.gov/snowupdates.
Emergency weather plan
The Office of Homelessness Prevention & Intervention Emergency Weather Plan remains in effect through the morning of Monday, Feb. 7. The plan includes expanded shelter services and free transportation to shelters. For a list of all available shelters and transportation services, as well as other resources, visit uwbg211.org. If you see someone who may need shelter, call the Lexington Police Dept. non-emergency number at (859) 258-3600.
Emergency Operations Center deactivated
The Lexington-Fayette Urban County Government (LFUCG) Emergency Operations Center (EOC) has been deactivated, said John Bobel, emergency management public information officer.
Representatives from Lexington Emergency Management, Lexington Police, the Lexington Fire Department and other local agencies have been monitoring conditions since mid-afternoon Thursday.
Minor power outages have been reported; most have been restored.
Primary roads and interstate highways are clear. Secondary roads in Lexington are mostly clear but slick and snow covered in spots. Travel is discouraged.  If you must drive, reduce speed and increase space between vehicles.
The weather forecast calls for gradual clearing over the next 48 hours. Temperatures will remain below freezing until Sunday. No additional snow or rain is forecast for the weekend or following week.
Get the most up-to-date information at lexingtonky.gov/snowupdates. You can also view the snow and ice control plan with street and sidewalk rankings.
Click here for more Kentucky business news.