LOUISVILLE, Ky. — Economic development in Louisville is off to a roaring start this year, with companies committing to nearly $170 million in investments and 800 new jobs, according to Mayor Greg Fischer and Gov. Andy Beshear, who came together Monday to announce and celebrate that growth.
"Louisville remains a city on the rise as we see our economy continue to recover in a significant way in 2022, with our unemployment below pre-pandemic rates and nearly 100% of the jobs lost during pandemic recovered. The announcements we are celebrating today add fuel that fire," Fischer said. "I want to thank the companies for their continued commitment to our city and recognize the great work of our Louisville Forward team and state partners in helping facilitate these projects, which will greatly benefit our community by providing family-supporting wage jobs."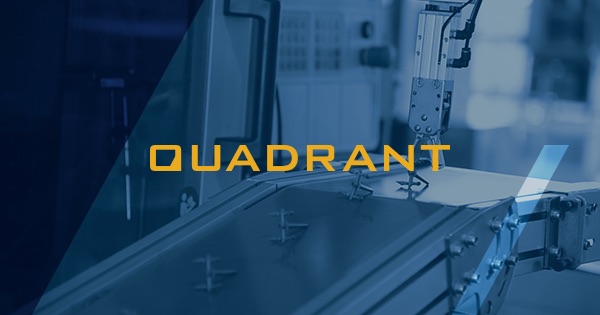 The mayor and governor made their remarks during an event today at Quadrant International on Plantside Drive. Quadrant, a rare-earth magnet manufacturing company is one of the companies that the Kentucky Economic Development Finance Authority (KEDFA) in January awarded preliminary approval of economic incentives. It plans a new $95 million-plus operation, creating 200 full-time jobs. This world-class magnetics, manufacturing and research campus will be its first mass production facility in the U.S.
Other companies awarded preliminary approval of economic incentives in January were:
Eurofins Genomics, an international provider of DNA sequencing services, is investing $35.7 million in a new manufacturing facility to supply reagents used for virus detection.
Confluent Health, a health care holdings company, will relocate and expand its headquarters, creating 350 full-time jobs and investing about $10 million. The expansion is a result of significant increased demand following numerous acquisitions and organic growth.
Kroger Fulfillment Network, a wholly owned subsidiary of the Kroger Co., will create 161 full-time jobs and invest $4.1 million in a new e-commerce spoke facility. The new facility will allow Kroger to expand its fresh grocery delivery capabilities and support its high-tech customer fulfillment center in Monroe, Ohio.
KEDFA also gave final approval for economic incentives to automotive assemblies provider Piston Automotive, which increased its original investment to $26.3 million and job creation to 117 full-time jobs. Piston Automotive will lease a facility on Technology Drive and install new equipment to accommodate a new production line and increased capabilities to support growing market demand.
Monday's event is a continuation of the celebration of the city's positive momentum. Fischer and Beshear last week applauded full-service veterinary wellness and diagnostic services provider Ellie Diagnostics for opening a new national flagship laboratory in Louisville that will employ up to 100 residents.
These announcements follow a banner year for economic development in Louisville and statewide. The Louisville Forward team worked projects in 2021 that totaled $946 million in planned investment and commitments to create nearly 4,000 jobs.
In 2021, the commonwealth shattered every economic development record in the books. Statewide, private-sector new-location and expansion announcements included a record $11.2 billion in total planned investment and commitments to create a record 18,000-plus full-time jobs across the coming years.
Louisville Forward was created in 2014 as a one-stop shop for economic and community development, combining business attraction, expansion and retention activities, and talent and workforce attraction, along with all of the city's real estate development, land use and planning and design functions. Since its creation it has closed projects representing $8.5 billion of investment and 34,753 new jobs and awarded more than $26 million in low-interest loans to hundreds of small businesses.
Since 2011, Louisville has added more than 80,000 private-sector jobs, a 16.2% increase, and seen 20,779 Louisvillians work themselves out of poverty. Louisville Forward has been named a Top 10 Economic Development Organization seven times by Site Selection magazine, the leading trade publication for economic development.
Click here for more Kentucky business news.