MOUNT STERLING, Ky. – Traditional Bank, a Mount Sterling-based community bank, has hired experienced commercial loan officer Frank Page to lead a new loan production office (LPO) in Shelbyville, Ky. The LPO will open at 601 Taylorsville Road in March of this year with plans to transition the location to a full-service banking center by May 1.
Traditional Bank is excited to expand its relationship-focused brand of banking into Shelby County.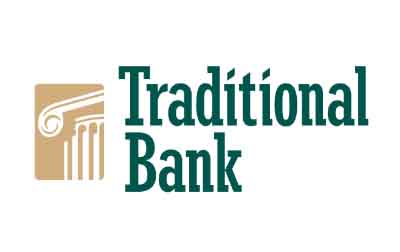 "Through a philosophy of listening to customers, providing quick answers and flexible solutions, our local bankers are able to build strong relationships in the communities we serve," said CEO Andy Baker. "We're excited for Frank and his team to deliver on those same principles and help Shelby County families and businesses achieve their financial goals."
Another local banker who has joined Traditional Bank in Shelbyville is Belinda Nichols, serving in the role of senior vice president for business development.
This year, Traditional Bank celebrates its 120th year anniversary as an independent, community bank. It has 16 full-service banking centers in six Kentucky counties, a loan production office in Louisville, and approximately $2.3 billion in assets.
Click here for more Kentucky business news.