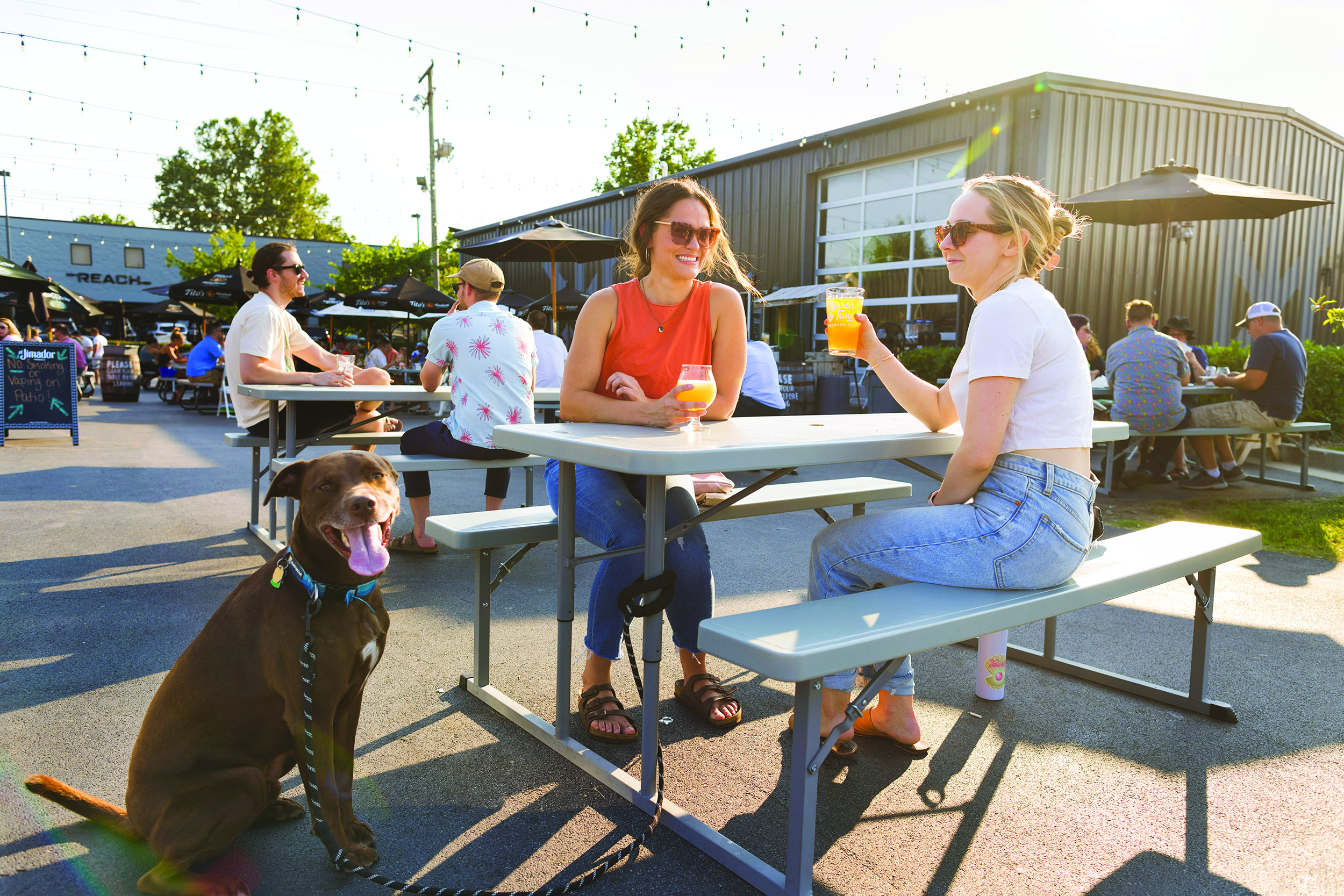 In a state that fairly idolizes its master bourbon distillers, a foamy trend has emerged. In the last several decades, a raft of Kentuckians have become, and continue to become, brewmasters of craft beer. Current count has the statewide number of craft brewing companies at 40-plus. These creative crafters are pushing the brewing edge by experimenting with bourbon, fruits and varied homegrown ingredients, with superb results. And along with lagers, porters and ales, many breweries feature tours, live music, tasty food and lively events.
Not to be outdone by the revered Kentucky Bourbon Trail, beer interests have created Lexington's Brewgrass Trail (BT), which meanders through Central Kentucky and claims some 26 breweries as sip stops.
Alltech Lexington Brewing and Distilling Co., which has rebranded as Lexington Brewing and Distilling Co., is one of the few distilleries that also brews ale and it specializes in bourbon-barrel ale. Visitors can ogle the impressive distilling and brewing equipment before tasting Kentucky Bourbon Barrel Ale and the lusciously smooth Bourbon Barrel Cream Ale. They've also added fruit to the mix, with recent creations including Kentucky Peach Barrel Wheat Ale and Kentucky Bourbon Barrel Blackberry Porter.
The taps at Rock House Brewing pour a variety of beers, from ales to browns and sours. These original good-time Charlies bring in food trucks and host bocce tournaments and a popular '80s night where folks slip into their '80s prom duds to dance into the night.
An airy, industrial-chic brewery with long tables and charcuterie on its menu, kid-friendly Wise Bird Cider Co. in Lexington came about when owners Tim and Greta Wright packed up their new baby and fled all-consuming jobs in Washington D.C. to pursue their hobby-turned-obsession of cider-making. Their Lexington business uses as many Kentucky apples as possible.
The kitchen here also cranks out some mighty tasty apps. Green chili mac and cheese, anyone? Or a cider flight that includes a flight of pastries from Laura Lou Patisserie? Ooh, la la!
Gypsy Run Brewery in Danville has a regular happy hour, live music lineup, trivia night, open mic night, a musicians' jam band, old arcade games and a slew of board games. All that plus darn tasty, hand-crafted beer.
Located in Georgetown, My Old Kentucky Foam—gotta love that name!—pours blondes, ambers and porters; has rotating taps; and adds scrumptious oven-fired pizza. The brewery also rocks karaoke on Thursdays and live music on Wednesdays and Fridays.
With ties to Ethereal Brewing, The Void Sake Co. in Lexington—the state's first craft sake company—specializes in classic styles of sake but also experiments with flavors. Cases in point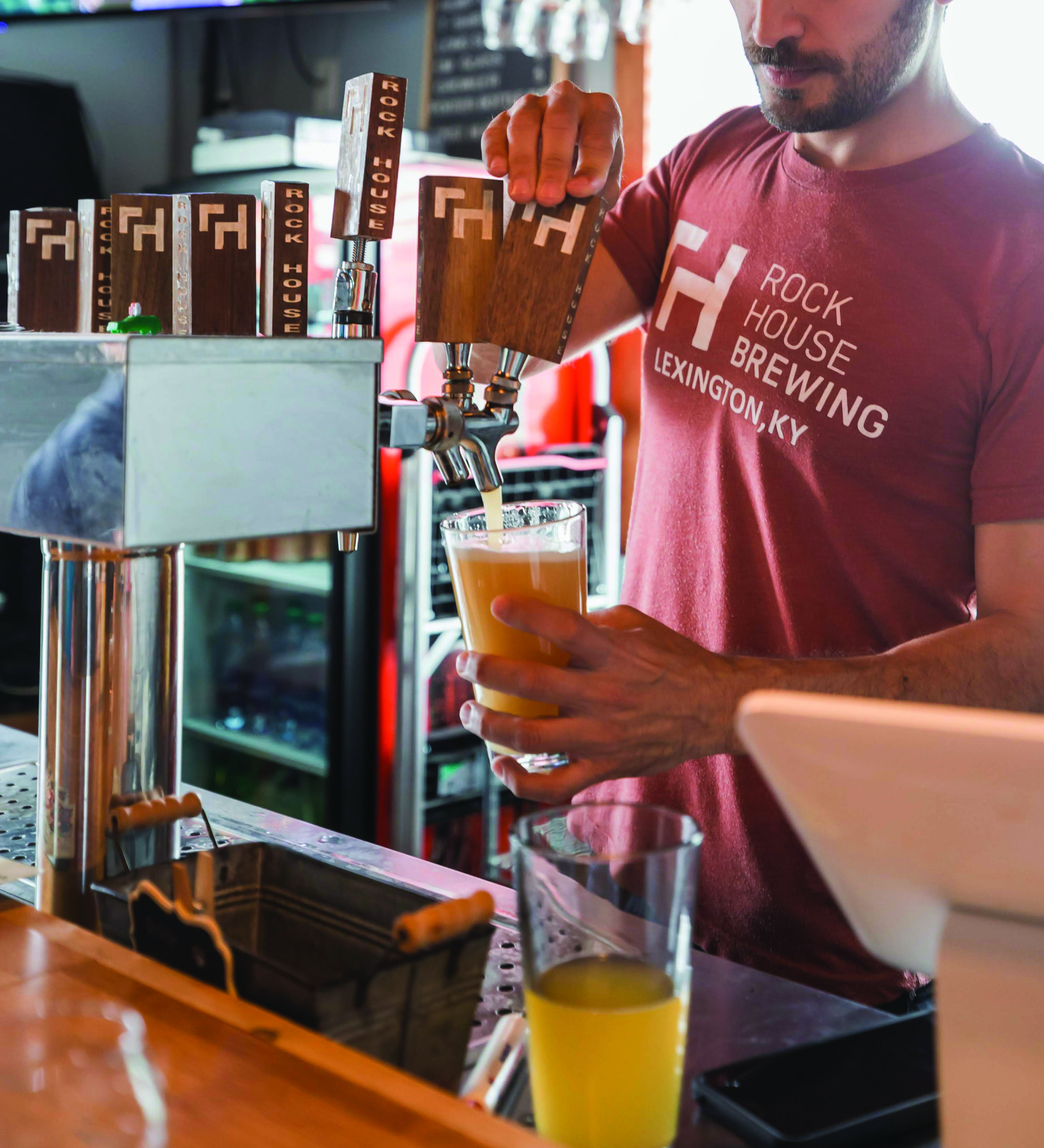 include their Echoes Horchata Nigori, a horchata-flavored sake infused with vanilla bean and cinnamon, and Reanimator Coffee Nigori.
A recent trend among breweries across the nation is also catching on in the Bluegrass. Along with granting their founders and owners an opportunity to pursue their passion, these businesses also afford the chance for them to become good community citizens.
For instance, West Sixth Brewery supports statewide nonprofit initiatives through its multifaceted Sixth for a Cause Foundation. The environmentally conscious business brews, cans and bottles some 30-plus beers each year, including its flagship West Sixth IPA, in a 100-year-old building called The Bread Box that once housed the Rainbo Bread factory. West Sixth also has locations in Louisville, Covington and at the 125-acre West Sixth Farm in Frankfort.
Lexington-based Pivot Brewery offers the use of its event space gratis to nonprofits and select civic organizations.
Specializing in dry and semi-sweet ciders such as the dry-hopped Rapacious Wit, Pivot double-times with a taproom starring eight different beers. Customers can order from food trucks, participate in art workshops and mingle with like-minded folks at the wildly popular Yappy Hour, where furry friends are welcomed and proceeds benefit the Lexington Humane Society.
Also in Lexington, Blue Stallion Brewing donates 10% of Monday night taproom sales to a local nonprofit. Belly up to its traditional wooden bar, where you can sample German and British ales. Choose from 20 beers on tap, and relax on the Blue Stallion patio.
New stops on the BT in 2021 include Goodwood Brewing's locations in Lexington and Frankfort, Maiden City Brewing in Cynthiana, and homebrew retailer Brewer Dude. Lexington's Ethereal Brewing has added two stops, Ethereal Brewing Public House and Ethereal Brewing Cornerstone.
Pick up a Brewgrass Trail Passport at any of the breweries or at the Lexington Visitors Center and collect stamps from six breweries to exchange for BT swag. VisitLex plans to launch a digital passport during Lexington's Craft Beer Week, May 16-22, 2022.
For the best experience sippin' suds on the Brewgrass Trail, leave the driving to a tour company. Steele Dragon Brewery Tours accommodates groups of six to 10, and On Tap Tours offers four-hour to eight-hour tours that can add a few of Lexington's equine and bourbon attractions to the beer scene. Both companies offer private charter, corporate event and group tours.
Click here for the inside scoop on the Brewgrass Trail.
Cheers!