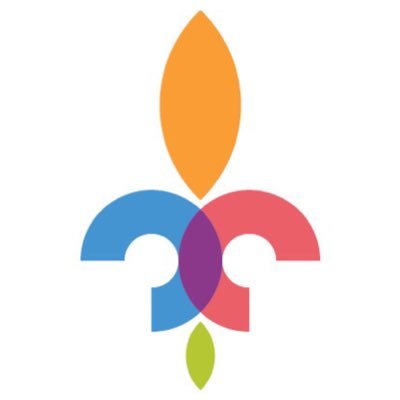 LOUISVILLE, Ky.
— The Community Foundation of Louisville this week announced the recipients of its 2022 Alden Fellows grants. These five executives have recently stepped into key leadership roles at some of Louisville's most influential nonprofits, and are poised to effect significant change within their organizations and the Louisville region. Thanks to the generosity of Mr. William O. Alden Jr., a Foundation donor, each fellow receives $7,000 and has 12 months to pursue high-level professional development opportunities to elevate their work as a leader, benefit their organizations and impact the community as a whole. Opportunities can be either through a self-directed program or university-based leadership training. A committee of local leaders selected the candidates.  
The recipients are:
Stewart Bridgman was named President and CEO of Bridgehaven Mental Health Services in July 2021. He has been with the organization for 25 years, most recently serving as Chief Operating Officer. Bridgman will use grant funds to work with an executive coach. His plan will support growth-related to communication style and skill. His plan will also uphold a strong organizational culture during internal leadership transition, ensuring his staff is led as a team toward a common vision.
David L. Finke was named CEO of Jewish Family & Career Services in September 2021. He brings more than 26 years of experience as a clinical psychologist and administrative manager in the social service sector. He most recently served as Vice President of Residential Programming for Bellewood and Brooklawn (formerly Uspiritus). Finke will use grant funds to attend Georgetown University's Nonprofit Management Executive Leadership Certification program and invest in individualized executive coaching. His plan will help him grow in serving as an external liaison, cultivating effective key relationships, developing communication skills, and cultivating his identity as a CEO.
Andre Kimo Stone Guess was named President & CEO of Fund for the Arts in June 2021. He brings over 20 years of experience in the arts sector, previously serving as Vice President for the Lincoln Foundation Inc. and Vice President and Producer of Jazz at Lincoln Center in New York City. Guess will use grant funds to visit other cities, artists and organizations to explore, learn and bring back best practices in art in public spaces and arts and health. His plan will further his goals of convening stakeholders around a vision of art in Louisville that creates belonging, reconciliation and community.
Ra'Shann Martin was named Executive Director of St. John Center in September 2021. She is only the third executive director in the organization's 35-year history. Martin previously served as Chief Operations Officer for YouthBuild Louisville, where she managed vocational training, education, housing and case management programs. She will use grant funds to pursue a NeighborWorks Affordable Housing Certification, attend the Housing First Partner Conference and visit a peer organization in Colorado. Her plan will expand her knowledge of affordable housing and housing policy, an area of strategic growth for St. John. Her plan will build a new and needed skill set that will enable informed decision-making.
Raphaela Platow was named Executive Director of the Speed Art Museum in July 2021. She brings nearly two decades of museum leadership experience, most recently serving as Director and Chief Curator of Cincinnati's Contemporary Arts Center. German-born Platow will use grant funds to attend the Leadership and Character in Uncertain Times course through the Executive Leadership Program at Harvard Kennedy School and participate in the Center for Nonprofit Excellence's Nonprofit Leaders Advancing Racial Equity program. Her plan will provide the tools to lead toward organizational change that advances equity.
Since the Alden Fellows' inception in 2014, the Community Foundation has awarded $210,000 in grants to build the leadership capacity of 38 fellows.
Click here for more Kentucky business news.