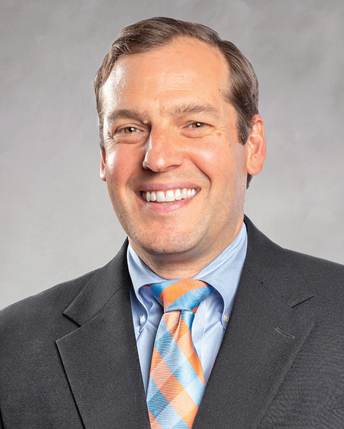 LEXINGTON, Ky. — Houston Barber, a seasoned educational leader with a track record of success in both urban and suburban school settings will be the next Fayette County Public Schools Deputy Superintendent.
Liggins lauded Barber's commitment to equity, experience in educational policy development, and ability to push innovative change.
"In this new role, Dr. Barber will support our organizational goals and champion the needs of our students, employees, and families," Liggins said. "Adding an educator of his caliber to our already strong leadership team will accelerate the great work happening in FCPS."
As Deputy Superintendent, Barber will assist in the planning, operation, supervision, and evaluation of FCPS education programs and services. Barber will assume his post on July 1.
"I'm excited to partner with Dr. Liggins and his team to impact the entire community with a focus on student-centered approaches and innovative opportunities that will transform the lives of each and every child in FCPS," said Barber.
Barber has more than 20 years of experience as an educator, having previously served as a high school science teacher in Oldham County and Jefferson County, assistant principal and principal in Jefferson County, and an adjunct faculty member at the University of Louisville, Bellarmine University, and University of the Cumberlands.
As superintendent of Frankfort Independent Schools, Barber established highly qualified, cross-functional teams in order to streamline district operations and foster greater communication and connection between stakeholders.
Barber currently serves as the President of the Kentucky Association of School Superintendents, Co-Chair for the Board of Managers for Kentucky's Chamber of Commerce Leadership Institute for School Principals, and teaches and mentors new superintendents with the Kentucky Association of School Administrators.
He holds a bachelor's degree in secondary education and teaching from Marquette University, a master's degree in educational leadership and administration and a doctoral degree in educational leadership and organizational change from the University of Louisville. Barber and his wife Darra have four children.
Click here for more Corporate Moves.