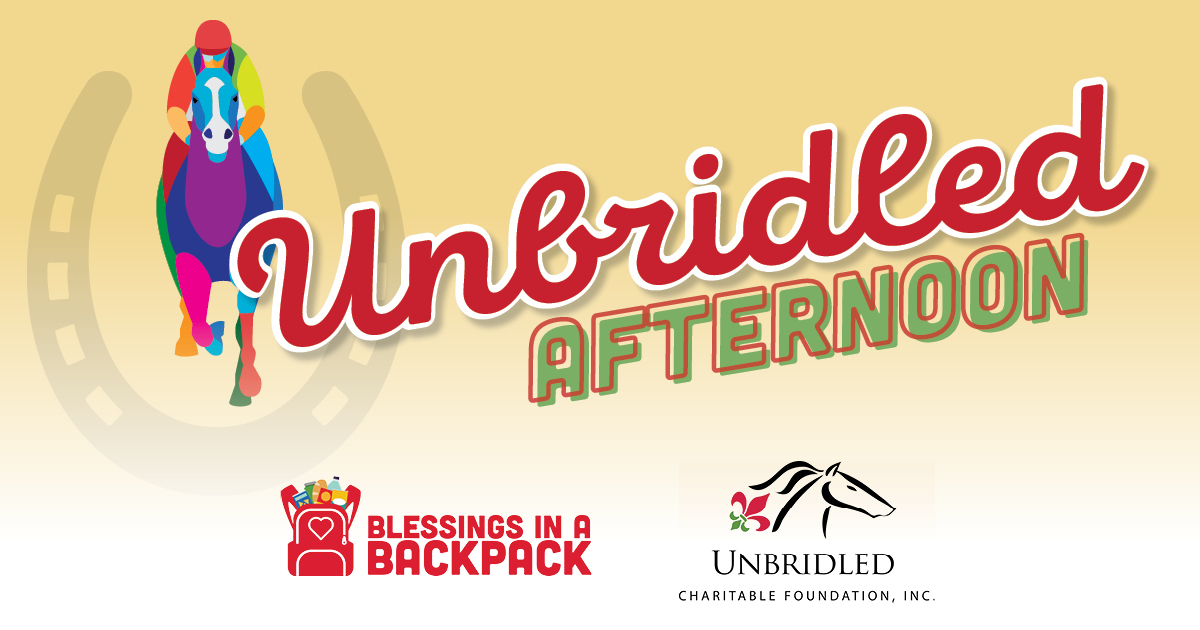 LOUISVILLE, Ky. — Blessings in a Backpack and the Unbridled Charitable Foundation, Inc. are partnering to create the first "Unbridled Afternoon" for the students at Engelhard Elementary on Friday, April 15, from 1:30 p.m. to 3 p.m. As an ode to the annual Unbridled Eve Gala that occurs the evening before the Kentucky Derby and fundraises to help several nonprofits, including Blessings in a Backpack, this kid-friendly event will allow students to experience their own Derby events –many of them for the first time.
The two organizations plan to hold this event annually at different elementary schools in the Louisville area. "Unbridled Afternoon" will kick off on Friday morning with Steve Buttleman, the official bugler of Churchill Downs and Keeneland, greeting the kids as they arrive at school and performing the "Call to Post" over the school's intercom system. Later that day, kids will walk the red carpet, get autographs from local celebrities, see a horse in a petting area, a hot air balloon in honor of the Balloon Glow, and cheer on their teachers during a stick-horse race. They will also receive complimentary pizza from Papa John's Pizza.
One lucky teacher will win two tickets to the Unbridled Eve Gala courtesy of the Unbridled Eve Foundation and a $200 gift card from House of K Boutique to be styled for the gala.
Celebrities in attendance included former University of Louisville (UofL) basketball player Akoy Agau, celebrity chef Darnell "Superchef" Ferguson, country music star J.D. Shelburne, former UofL and NFL football player Mario Urrutia, Emmy award-winning journalist Monica Hardin, retired Thunderbird pilot with the U.S. Air Force Rob Givens, jockey Sophie Doyle, and former UofL basketball player Valerie Combs. The Kentucky Derby Festival Royal Court was also in attendance along with Tapper from the Louisville Water Company, Churchill Charlie from Churchill Downs, the RE/MAX balloon man and additional local mascots provided by the Louisville League of Mascots.
98 percent of students at Engelhard Elementary depend on the Blessings in a Backpack program, and bags of food from Blessings in a Backpack have been given to Engelhard students every school weekend since 2012.
To learn more about Blessings in a Backpack, visit www.blessingsinabackpack.org.
To learn more about the Unbridled Charitable Foundation, Inc.'s Unbridled Eve, visit www.unbridledeve.com.
Click here for more Kentucky business news.