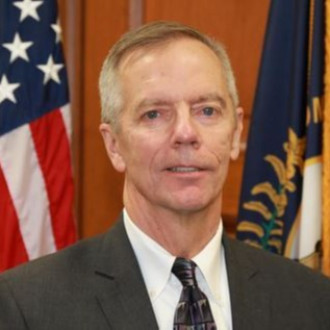 FRANKFORT, Ky. — Attorney General Daniel Cameron announced that Victor Maddox has been appointed as Deputy Attorney General.  In this role, Maddox will serve as the number two official in the Attorney General's Office, overseeing all office litigation and operations.
Maddox has served in the Attorney General's Office since December 2019, when Attorney General Cameron was sworn into office.  Maddox previously served as Assistant Deputy Attorney General for the Civil Division and was later appointed as Associate Attorney General.
"Vic's steady hand has guided our civil and criminal departments, and his work has created lasting results for Kentuckians," said Attorney General Cameron.  "During the last two-and-a-half years, he's overseen some of our highest-profile litigation, including the settlement with opioid distributors and a manufacturer that will return $483 million to the Commonwealth.  I am grateful that he is willing to step into this new role."
Maddox is an expert in litigation matters and has spent over four decades representing elected officials and Kentuckians in matters at both the trial and appellate levels. In addition to serving as Counsel to the Senate Judiciary Committee for Senator Mitch McConnell and as a Trial Attorney for the United States Department of Justice, in 1995 Maddox co-founded Fultz Maddox Dickens, PLC in Louisville. He fills the position previously held by Barry Dunn, who was today named the President and CEO of a children's charity.
"Barry will be deeply missed by our entire team, but I appreciate his dedication and the sacrifices he made to serve the Commonwealth," said Attorney General Cameron.  "I wish him all the best in his new position."
Click here for more Corporate Moves.