ASHLAND, Ky. — U.S. Senate Republican Leader Mitch McConnell (R-KY) announced the Department of Health and Human Services (HHS) will distribute $6,423,009 in pandemic relief funding to King's Daughters Health System in Ashland, Kentucky, through the Health Resources and Services Administration (HRSA). The HRSA will distribute these funds as Phase 4 of the Provider Relief Fund, which the Coronavirus Aid, Relief, and Economic Security (CARES) Act established.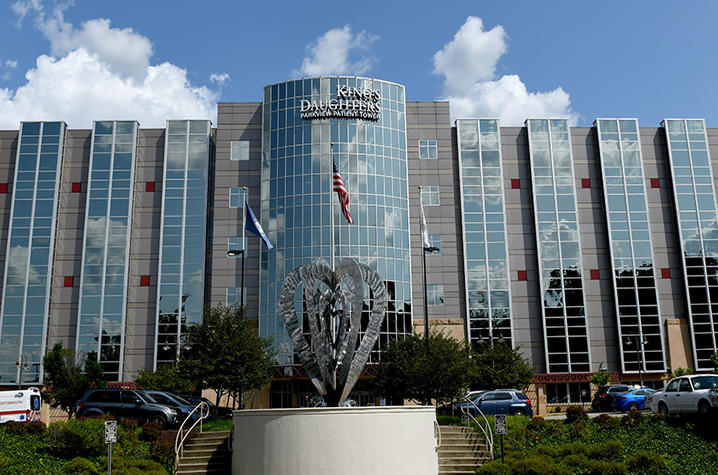 This funding is part of the $37.2 million HHS will distribute to 49 Kentucky healthcare providers through this round of Provider Relief Fund payments. HHS directs these resources to healthcare providers who have experienced revenue loss or expenses related to the COVID-19 pandemic.
Senator McConnell secured a total of $178 billion for the Provider Relief Fund through several bipartisan COVID-19 relief packages he led to Senate passage in 2020. Last September, the Senator also wrote a letter to the HHS Secretary advocating for Kentucky's healthcare providers to receive these funds. Previously, this Administration had not released any of the allocated Provider Relief Fund despite its availability throughout last year.
"Our King's Daughters Health System family is very grateful for Senator McConnell's efforts on behalf of Kentucky hospitals with the recent Phase 4 Provider Relief Funding. With this critical funding, we have been able to stay well supplied with personal protective equipment to protect our patients and team members, as well as lab testing supplies, essential pharmaceuticals, and antibody infusions. The funding has also helped support our community vaccine clinics. Working together with the federal government, along with the Commonwealth and its leadership, during the pandemic has been essential to combatting the COVID-19 pandemic in Eastern Kentucky and throughout the Bluegrass State," said King's Daughters Health System President and CEO Kristie Whitlatch.
Click here for more Kentucky business news.