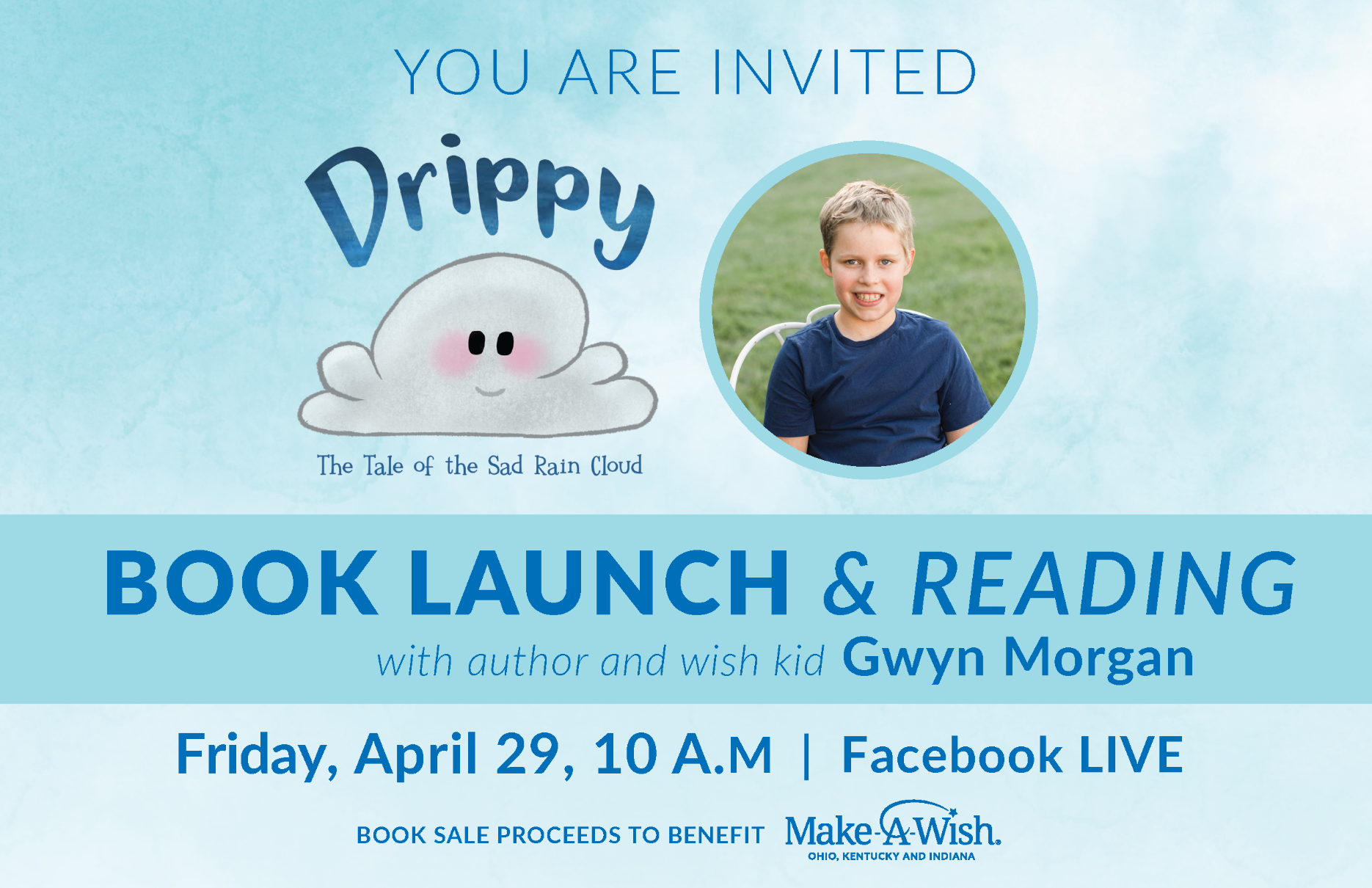 LEXINGTON, Ky. — This World Wish Day, April 29th, you're invited to experience the power of a wish at Lexington Christian Academy's Immanuel Baptist Church (preschool and elementary) Campus located at 3100 Tates Creek Road.
11-year-old Gwyn, who battles brain cancer, wished to write and publish a children's book about how sadness can actually create conditions for joy to grow. Bringing the story to life with her cousin Gina as illustrator became a healing journey for Gwyn and her entire family as they face her brain cancer together.
This World Wish Day, Make-A-Wish Ohio, Kentucky & Indiana will grant Gwyn's heartfelt wish and release her book to the public. Gwyn has asked that all proceeds from the sale of her book be given to Make-A-Wish Ohio, Kentucky & Indiana to help make wishes come true for other children like her battling critical illnesses.
Gwyn will host a special reading of her book, Drippy: The Tale of the Sad Rain Cloud, for 5th graders at LCA's IBC Campus this Friday at 10 am. The event will also be streamed on Facebook LIVE. Anyone wishing to join the virtual portion of the event may do so by clicking here.
Copies of Gwyn's book may be purchased here: oki.wish.org/drippy.
Click here for more Kentucky business news.