LOUISVILLE, Ky. — A machinery monitoring technology startup backed by University of Louisville astrophysics research and founded by a UofL alumnus has been acquired.
The startup, RDI Technologies, is built on a UofL invention for detecting and visualizing tiny, otherwise imperceptible motion that may cause damage in bridges, machinery and other large objects. RDI has now been acquired by New York-based industrial and life sciences private equity firm, SFW Capital Partners LP.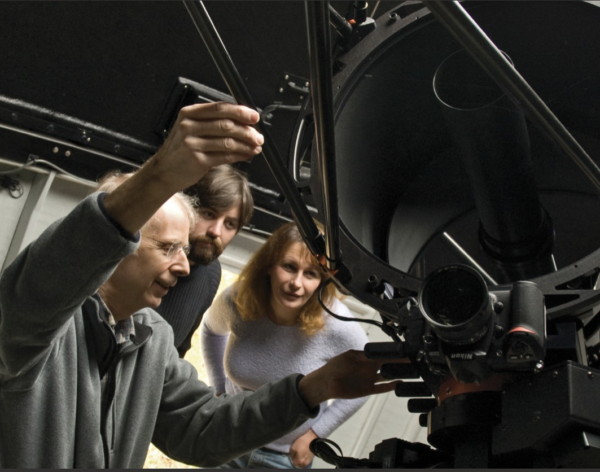 "Our technology is already helping manufacturers, civil engineers and others lower costs and improve safety by predicting what maintenance will be needed," said Jeff Hay, a UofL alum (PhD '11, MA '07, BA '05) who founded RDI and now serves as its CEO. "This acquisition will help us scale and enter new markets."
Hay invented the technology with UofL astrophysics researcher John Kielkopf, who mentored him as a doctoral student. The two received a grant to study micro-movements in bridges that can cause stress fractures and wearing, potentially making the structures less safe if left undetected and unaddressed.
To solve the problem, they turned to specialized camera techniques astrophysicists use to map the seemingly small movements of celestial bodies as we perceive them through the atmosphere. Hay and Kielkopf developed a new software that analyzed and amplified those captured movements, making them appear obvious and dramatic.
"The instruments you use to make very precise measurements and capture this kind of movement in the cosmos are exactly the same as the ones you'd use to measure movements on earth," said Kielkopf, a professor in the Department of Physics and Astronomy. "It's just a matter of adjusting for the more terrestrial application."
The two patented their invention through the UofL Office of Research and Innovation, and quickly began hearing from those in industry that there was a significant need for their monitoring and imaging capabilities. According to Assembly Magazine, Fortune Global 500 manufacturers are estimated to lose about $864 billion per year to unplanned machine downtime – about 8% of their annual revenues.
Hay, who had planned on being an astronomer after graduating from UofL with his doctorate, began to set sights on a new career as an entrepreneur, and launched RDI Technologies as its founder and CEO. Today, the company counts NASA, Apple, Nissan, Google, Honda and other big brands among its customers.
"When we started talking to people in industry (about the technology), we saw so much excitement and I knew this was the way to go," he said. "But none of this would have happened without Dr. Kielkopf; he encouraged me to follow my passions and carve my own path, even if it wasn't the one I was already on. His mentorship was instrumental."
—Baylee Pulliam writes about research and innovation at the University of Louisville.
Click here for more Kentucky business news.