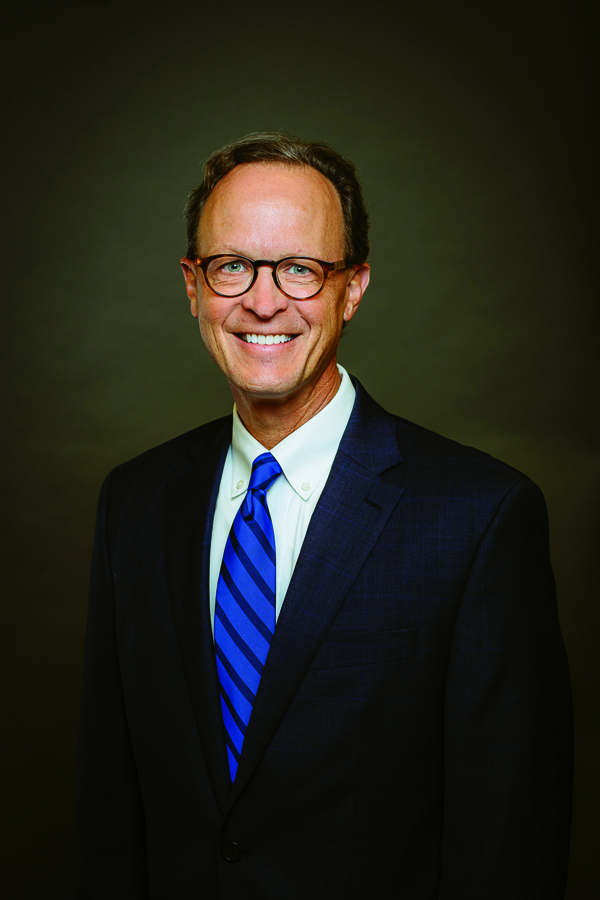 LOUISVILLE, Ky. — After nearly 30 years of service to Baptist Health, Chief Financial Officer Steve Oglesby will retire on Jan. 6, 2023. A national search has begun for a successor.
"Under Steve's leadership, Baptist Health has successfully executed key strategies and demonstrated our ability to continuously strengthen our financial position while expanding access to our healthcare facilities," said CEO Gerard Colman. "Baptist Health now has operating revenue of nearly $4 billion and has earned its highest-ever ratings from key bond rating agencies, with an A+ rating from Fitch and an A1 rating from Moody's. Steve has set us on a positive course for the future."
"I have been very blessed personally and professionally to work under incredible leaders over the course of my career at Baptist Health," Oglesby said. "The faith-based mission of caring for others is what drew me to healthcare and kept me involved as a servant leader to provide financial and business guidance to the clinicians who fulfill our mission to our patients. In this next phase of my life, I feel called to serve the Lord by helping others and to reconnect with the joy I find with my family and in teaching."
Oglesby, 60, was named chief financial officer in September 2016.
Before taking on the CFO role, Oglesby served as vice president of financial strategy and integration. Prior to that, he served as assistant vice president of finance. Prior to joining Baptist Health in 1993, he held positions in Cincinnati and Dallas.
Oglesby has been active in a variety of community organizations, including serving on the advisory board for BB&T and the Finance Committee of St. John's United Methodist Church. In addition, for many years, he served as an adjunct professor at Bellarmine University.
Click here for more Corporate Moves.