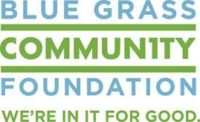 LEXINGTON, Ky. — Blue Grass Community Foundation (BGCF) recently welcomed several new team members to its board and staff.
Blue Grass Community Foundation is pleased to announce the appointment of the following board members for FY23:
Noa Gimelli, consultant with World Bank Group
Walter Morris, partner in the law firm of Wyatt, Tarrant & Combs
Drew Rodriguez, student at the University of Kentucky
BGCF also welcomes the following new staff members:
Zach White, relationship development officer
Courtney Turner, communications associate
Zach White, who earned a B.A. in business management from Georgetown College, is an ambassador for Blue Grass Community Foundation to the professional advisors of Central Kentucky, to help them provide additional resources to their clients regarding charitable giving. Zach has seven years of experience in higher education and corporate recruiting, with Georgetown College and Robert Half, respectively.
Courtney Turner, who earned a M.A. in public relations and corporate communications from New York University, previously worked in the film and television industry but has relocated back to the Bluegrass where she will be a member of the strategic initiatives and communications team.
Click here for more Kentucky business news.