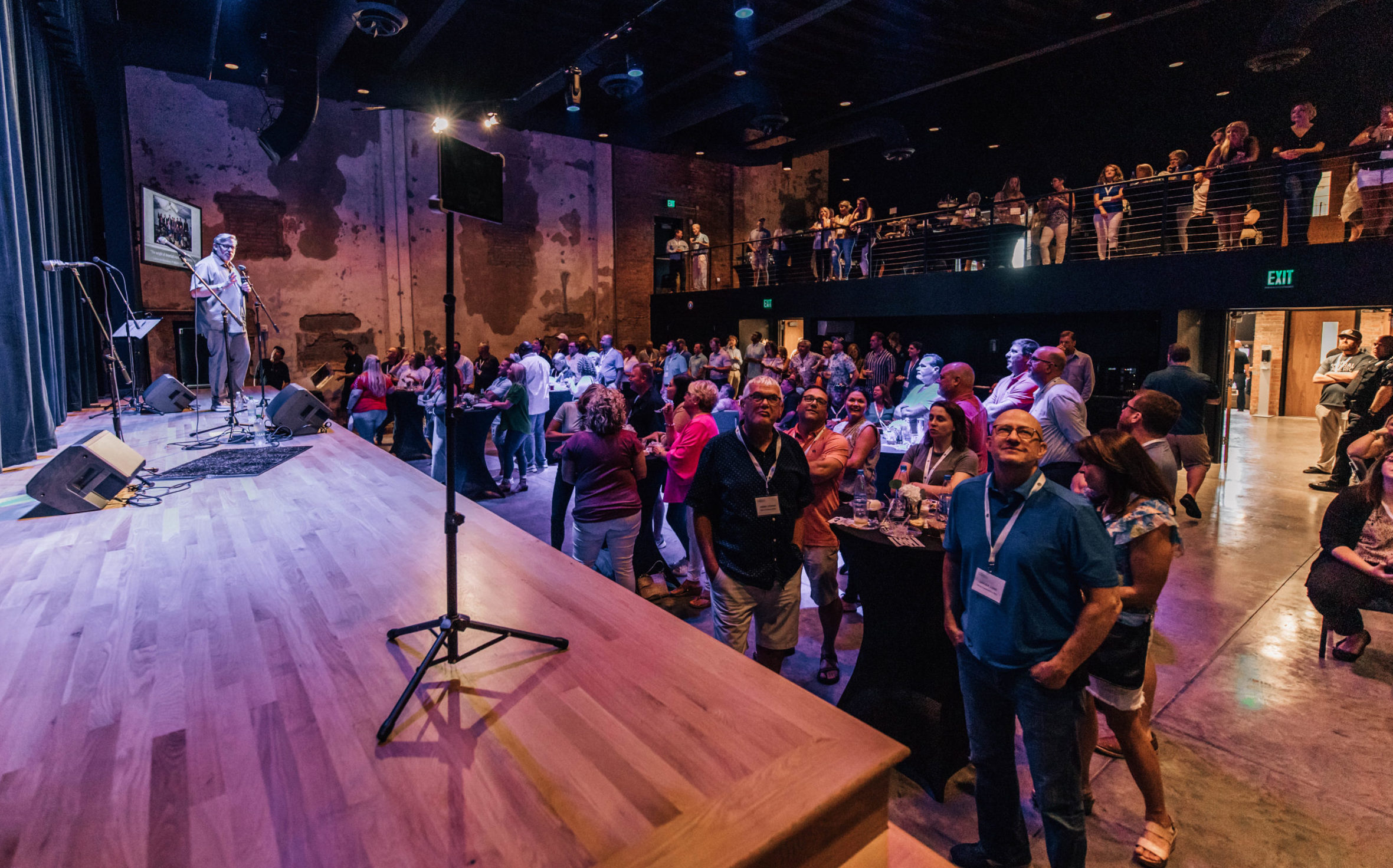 SOMERSET, Ky.—Nearly 200 participants from across the U.S. spent two days learning best practices in economic development at the Stand Up Rural America Summit, hosted July 26-28 at The Center for Rural Development in Somerset.
Presented by ACCELERATION by design LLC in partnership with the Somerset-Pulaski Economic Development Authority (SPEDA), the City of Somerset, Pulaski County Government, Lake Cumberland Tourism and The Center, the summit gave participants tangible tools and strategies to help cities, counties and regions grow. It was the third year for the event, which in the past has been held in Tulsa, Oklahoma, and Charleston, West Virginia.
ACCELERATION by design President Lorie Vincent said her firm received multiple proposals when searching for the host city, but SPEDA's quickly rose to the top.
"It was the perfect time, the perfect fit and the perfect story for us to tell," Vincent said. "Their efforts to revive their community through quality of life initiatives, industry recruitment and job creation and downtown revitalization exemplifies everything we wanted to promote in our quest to highlight the vibrancy of rural America. The amenities were excellent and the welcome was genuine. The hospitality was amazing, the program was outstanding and working with the host committee was a real joy. The bar has been set unbelievably high for the next host city."
The event included panel discussions, presentations, and a celebration of what makes rural America special, featuring more than 20 nationally renowned subject matter experts and successful economic development practitioners. The experience-rich lineup included speakers like former NFL coach and author of "Call an Audible" Daron K. Roberts, who inspired participants with his story of a journey from a rural East Texas upbringing to a successful career in sports leadership training, as well as Stephanie Stuckey, CEO of Stuckey's, the all-American roadside oasis famous for its pecan log rolls. Stuckey told an engaging story of taking over the company that was founded by her grandfather and embracing its history in order to bring it back to life.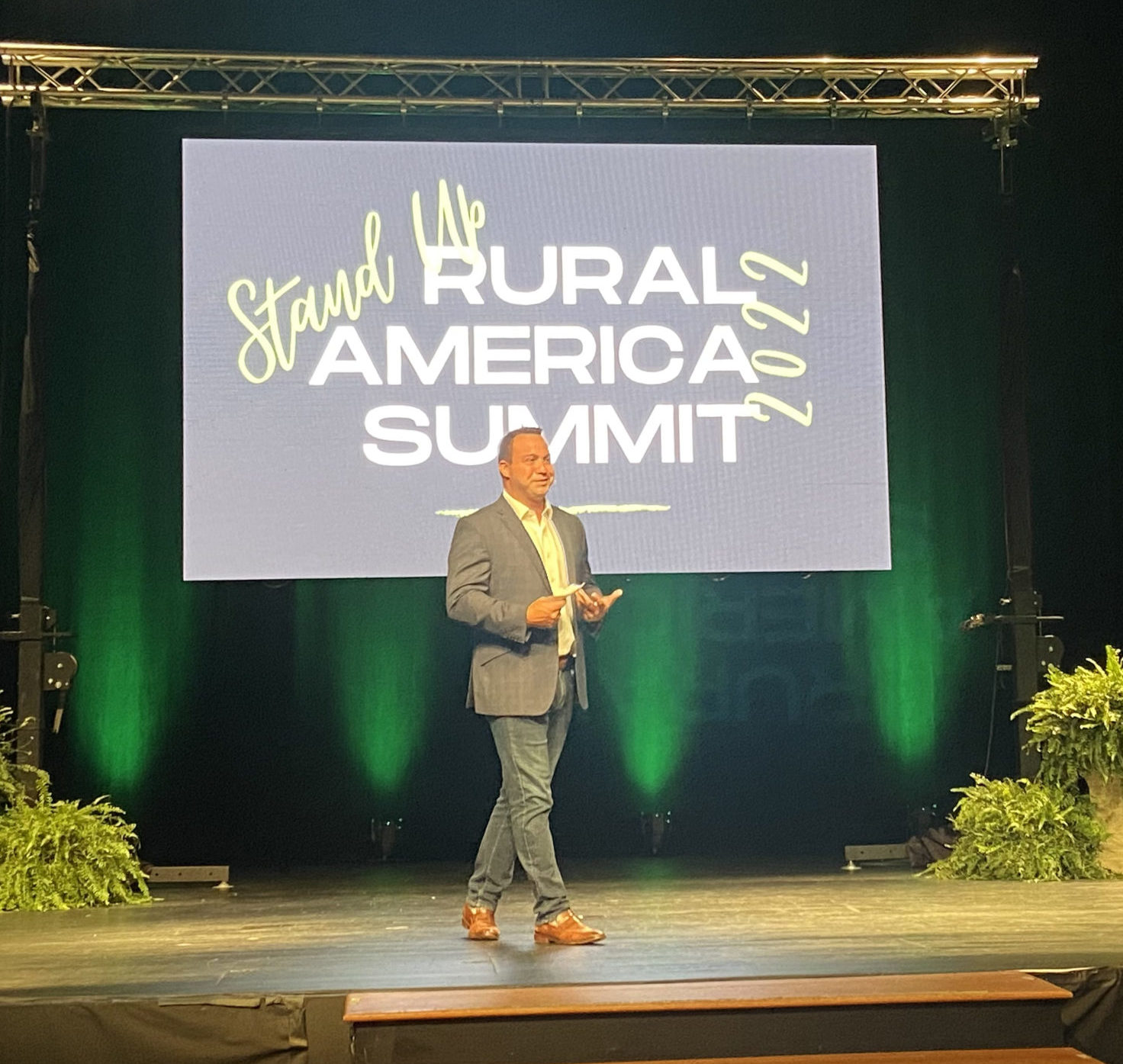 Horse Soldier Bourbon President & CEO Scott Neil, AppHarvest CEO Jonathan Webb, Somerset Mayor Alan Keck and SPEDA President & CEO Chris Girdler put the spotlight on Somerset through their time on stage, highlighting the success the community has had in reviving its economy. In telling the stories of their companies, Neil and Webb also explained why they chose to locate in Somerset, confirming that quality of life as a driver for growth was an important factor in their decision.
"We were incredibly honored to host this summit and to be able to showcase the way we've reimagined economic development in Somerset," Girdler said. "It was great for us to be able to hear about others' success stories, to learn and share ideas and be inspired by those who have paved the way for making rural America stronger. It was also refreshing to hear so many from across the country confirm the importance of quality of life in economic development endeavors — affirmation that we're ahead of the curve in preparing our community for the future."
In addition to The Center, attendees were also welcomed inside downtown Somerset's new live performance venue, The Virginia, for a networking and entertainment event. It was there that Neil presented Whiskey & War Stories to a standing-room only crowd, telling the story of a hand-selected detachment of 12 Green Berets from the 5th Special Forces Group who were the first to enter Afghanistan after the 9/11 attacks. Later named the "Horse Soldiers," their clandestine mission marked the first time U.S. troops rode to war on horseback since World War II.
Upon retiring, several of these Horse Soldiers chose to go into business making bourbon, and have since committed to building a $250 million distillery experience in Somerset overlooking Lake Cumberland. Neil was also able to share breaking news with the crowd: The Spirit of Gallo, the country's fourth largest spirits supplier, had the day before announced it would make a strategic investment in the Horse Soldier Bourbon brand and will immediately begin distributing the brand in the United States.
"The Virginia was such a fitting place for Scott to give his Whiskey & War Stories presentation, because the work that has gone into reviving our downtown and celebrating our community was a major factor in the company's decision to invest in Somerset," Girdler said. "So many who were visiting Somerset for the first time told us they loved hearing our story, experiencing our community, and that they would be back, a testament to the hard work and vision that is transforming our community."
For more information about Stand Up Rural America, visit standupruralamerica.com.
Click here for more Kentucky business news.