LOUISVILLE, Ky.—As the Leadership Louisville Center continues to grow its programs and services, the leadership team is advancing to lead its expansion.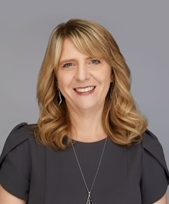 Holly Prather is now the Chief Operations Officer for the nonprofit organization founded in 1979, assuming leadership of marketing, public relations, and operations, which includes the advancement of strategic initiatives as well oversight of the finance, human resources, and IT functions. Prather was formerly a Vice President for the Center and has been with the organization since 2009. She has helped lead years of growth of the Center, with the launch of new programs and offerings designed to fulfill the Center's purpose of inspiring and equipping leaders to be better and do better. Prather played a significant role in the creation and launch of the Center's skills-training arm and the annual Best of Leadership Summit, two important factors of the organization's growth as a national thought leader and best in class resource for social impact leadership.
She has served as Vice President since 2011. She began her career with the Center as Marketing and Communications Manager in 2009. Prior to joining the Leadership Louisville Center in 2009, she was community and government relations manager for the Transit Authority of River City (TARC) in Louisville. She also served on the public relations team for Doe Anderson, with clients in the arts, online services and the financial industry.
Prather has a master's in communications from Webster University and a bachelor's degree in business administration and communication from Georgetown College in Georgetown, Ky.

Aaron Miller has been promoted to vice president of the center. In this role, he will oversee all programming offered by the Center, including the five community leadership programs (Leadership Louisville, Bingham Fellows, Ignite Louisville, Focus Louisville, and Encore Louisville), events and all skills-training offerings. Miller was formerly the director of community leadership and has been with the organization since 2011.
Prior to joining the Center, Miller spent 17 years in broadcasting as a radio morning show host and promotions/marketing director. Miller was elected to two terms as a city council member for the city of Lyndon in 2002 and 2004, and he sits on the board of the Lincoln Heritage Council of Boy Scouts of America, the Catholic Foundation of Louisville, and is a member of the Louisville Free Public Library Advisory Commission.
"Over the last decade the Leadership Louisville Center has grown from $1.5 million in net assets to $5.5 million. Holly's capacity to drive growth and Aaron's skillful craftsmanship of our programs has been essential in our success," said Cynthia Knapek, CEO of the Center. "We believe that leadership development can be a force for good and that with each new learner who participates in our programs, we grow our opportunity to effect positive change. Aaron's expanded focus on new program development will allow more people to have a Leadership Louisville Center experience and Holly's stewardship of operations will accelerate our speed as a high-performance enterprise. Elevating the scope of their roles represents an exciting leap forward for the future impact of the Center." 
 The center also has promoted and hired new talent to deliver programs.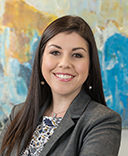 • Jo Lloyd-Triplett has been promoted to Senior Leadership Development Manager. With the Center since 2016, Lloyd-Triplett manages programming for the center, developing curriculum and serving as a facilitator and instructor of the programs. She currently oversees the Bingham Fellows program and is leading the launch of new women's programming. The promotion reflects her leadership in the growth of the Ignite Louisville program and facilitating the positive community impact of the center. 
British born and educated, Lloyd-Triplett holds a bachelor's in languages and economics from the University of Sheffield. She has lived since 2004 in the United States, which is the third country that she has called home. Before joining the center, she was the executive director of Sister Cities of Louisville. 
• Nubia Bennett was hired for new position, DEI & leadership development manager. This is a new position created in April 2022, and Bennett is responsible for designing curriculum and facilitating programs including Leadership Louisville and Focus Louisville, as well as a new program soon launching in collaboration with the Center's ERG IncLOUsion Council. Her background in diversity, equity, and inclusion will further advance Leadership Louisville Center's emphasis on creating spaces where groups can have challenging conversations and drive positive community change. 
Prior to joining the Leadership Louisville Center, Bennett was the program coordinator – diversity education & and inclusive excellence for the University of Louisville. She has a master's of education and bachelor's in communication from UofL. 
The Leadership Louisville Center is the region's most valuable resource for leadership development and civic engagement. With a purpose to inspire and equip leaders to be better and do better, it has graduated over 10,000 through its civic programs since 1979. The Center is recognized as a national best practice and is known for its dynamic programming and strong community connections. Programming includes five community leadership programs (Leadership Louisville, Focus Louisville, Ignite Louisville, Bingham Fellows and Encore Louisville), leadership skills training courses presented through the Leadership Green.
Click here for more Kentucky business news.