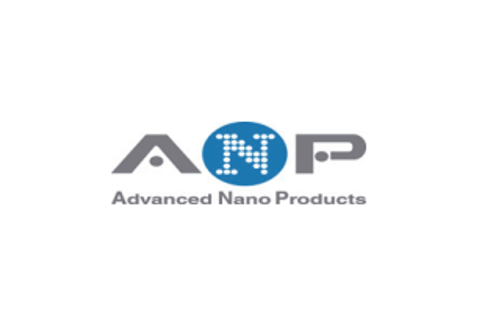 ELIZABETHTOWN, Ky.—Advanced Nano Products (ANP), a Korean supplier of carbon battery nanomaterials used in electric vehicle battery production, will locate in Hardin County with a $49.6 million investment creating 93 high-wage jobs to supply battery producers including BlueOvalSK Battery Park.
To encourage investment and job growth in the community, the Kentucky Economic Development Finance Authority (KEDFA) on Thursday preliminarily approved a 10-year incentive agreement with the company under the Kentucky Business Investment program. The performance-based agreement can provide up to $2.6 million in tax incentives based on the company's investment of $49.6 million and annual targets of:
Creation and maintenance of 93 Kentucky-resident, full-time jobs across 10 years; and
Paying an average hourly wage of $40 including benefits across those jobs.
Additionally, KEDFA approved Advanced Nano Products for up to $400,000 in tax incentives through the Kentucky Enterprise Initiative Act (KEIA). KEIA allows approved companies to recoup Kentucky sales and use tax on construction costs, building fixtures, equipment used in research and development and electronic processing.
By meeting its annual targets over the agreement term, the company can be eligible to keep a portion of the new tax revenue it generates. The company may claim eligible incentives against its income tax liability and/or wage assessments.
In addition, the company can receive resources from Kentucky's workforce service providers. These include no-cost recruitment and job placement services, reduced-cost customized training and job-training incentives.
For more information on ANP, visit ANAPRO.com.
Leaders at ANP will construct a 50,000-s.f. facility on 22.6 acres along North Black Branch Road in Elizabethtown to supply EV battery plants throughout the region. The project supports the company's supply of special carbon nanomaterials, which serve as conductive materials for cathode and anode in mass-produced batteries. The location will be well positioned to supply materials to nearby gigafactories, such as BlueOvalSK Battery Park in Hardin County and other battery makers in the surrounding region. Work on the project is expected to begin in February 2023 and be completed later that year.
"We are pleased to be part of the incredible momentum in the EV sector throughout Kentucky. Starting in 2023, ANP will start manufacturing efforts in South Korea, China, Japan, Poland and the United States," said Dr. Changwoo Park, CEO of ANP. "Kentucky is a key logistical location for ANP for our continued expansion to become a global supplier to EV battery plants. We look forward to the successful production start of our Elizabethtown site and we hope to expand our manufacturing facilities in Kentucky in 2025 with continued growth of the EV sector."
South Korea-based ANP was founded in 2001 and specializes in the development and manufacturing of nanomaterials for high-end industries including the EV, solar and TV display markets. ANP established its EV business in 2016 and has worked closely with Korean battery manufacturers, such as SK Innovation, LG and Samsung SDI. The company also maintains a manufacturing operation in China with corporate offices in California and Japan.
Click here for more Kentucky business news.