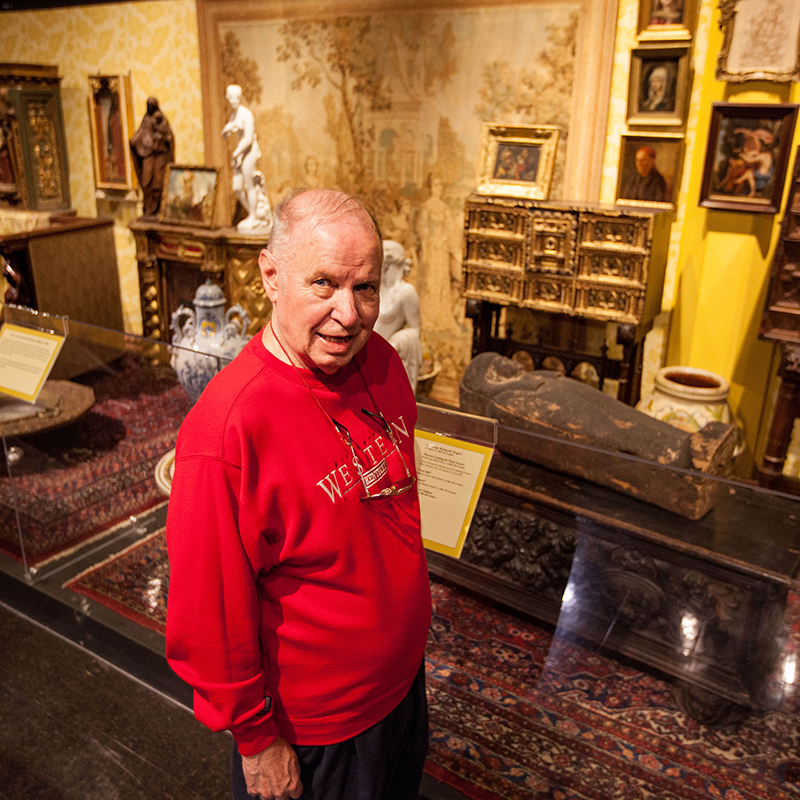 BOWLING GREEN, Ky. — Dr. Delroy Hire and his wife, Patricia Hire, have made an estate commitment to Western Kentucky University through a trust valued at a multimillion-dollar amount. When asked why he gives back, Dr. Hire answered simply, "I set things up to help people."
The son of Osby Lee Hire and Lillian K. Garrison, Dr. Hire was born and raised in Monroe County, Ky. A 1962 graduate of WKU, Dr. Hire is also a graduate of the University of Louisville School of Medicine and is board certified in Anatomic, Clinical and Forensic pathology. Dr. Hire is the first doctor with a Kentucky Medical License to become Board Certified in Forensic Pathology.
The idea for a scholarship sponsored by his high school graduating class, the Tompkinsville High School class of 1959, initially sparked his philanthropic giving.
"My high school classmates had so much talent, but many couldn't afford college," Dr. Hire said. "Our class was so poor, but there were some very intelligent people in that class—people who far exceeded my abilities but who didn't have an opportunity to go to college. I thought it would be worth doing if we could help someone in a similar situation."
Dr. Hire rallied his classmates, and the scholarship was established in 2008. This was the first scholarship of its kind at WKU—where a graduating high school class worked together to create opportunities for future high school graduates to attend WKU.
He then made more individual gifts, establishing scholarships in his parents' names and in the name of one of his ancestors who fought in the American Revolution. In addition, Dr. Hire created a scholarship for the UK College of Medicine-Bowling Green and a meritorious award for WKU ROTC cadets. He has also made numerous financial awards to students just beginning their career at WKU and provided private, critical financial assistance to WKU students who were in need of support to stay in school.
Dr. Hire's giving has also expanded beyond scholarships to a professorship, internships and any other way he can support WKU students, faculty and programs.
The Dr. and Patricia Hire Internship was established in 2015 to provide students with professional experience working in a special collections library, specifically with material from Allen, Monroe and Macon counties. Dr. Hire has also provided funding for programs to support cultural enhancement activities and lecture series at historical societies in those counties, which are connected to his family history.
In 2022, Dr. Hire established two funds for designations that relate to his personal and career background.
The Dr. Delroy Hire Award for Outstanding Undergraduate Laboratory Instructor will provide a monetary award to the top undergraduate student who is majoring in Biology and also serving as a laboratory instructor, a position Dr. Hire held under legendary WKU professor Dr. L.Y. Lancaster.
The Dr. Delroy Hire, Captain, Medical Corps U.S. Navy Retired, Order of the Saber Award will be presented to outstanding WKU ROTC Cadets who are commissioned into the U.S. Army. The Cadets will receive a monetary award and an Army Officers' Saber.
Through his estate planning, Dr. Hire established a trust that supports his areas of interest at WKU and other organizations in Kentucky, including an endowed Chair of Forensic Pathology and Forensic Dentistry at the University of Kentucky.
Click here for more Kentucky business news.