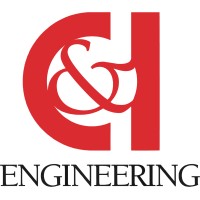 LOUISVILLE, Ky. — Chemical & Industrial (C&I) Engineering Inc., a full-service engineering firm, announced it will expand the company's operations in Louisville with a $264,000 investment that will create 24 full-time jobs.
This investment is a critical step for C&I in deciding where to hire staff and invest capital in state-of-the-art technology such as drones, scanners, engineering software and IT infrastructure. C&I will leverage this investment along with concerted efforts to boost marketing and sales to create 24 quality jobs, including engineering professionals and skilled technical talent. This growth will allow C&I to provide its services to diverse clients across the U.S.
"C&I is proud to be a Kentucky company," said Amanda Barmore, C&I's business development and marketing manager. "Our values are deeply rooted in local employee ownership. We look forward to expanding our business while bringing highly compensated, technical jobs to the commonwealth."
Founded in Louisville in 1983, C&I is a full-service engineering firm focused on executing projects in a collaborative environment using world-class tools and techniques.
C&I provides its services to a range of industries, including petroleum refining, and is ranked by Engineering News-Record as one of the top 15 companies in the United States providing engineering services to this industry.
In August, the Kentucky Economic Development Finance Authority (KEDFA) approved a 10-year incentive agreement with the company under the Kentucky Business Investment program to encourage investment and job growth in the community. The performance-based agreement can provide up to $250,000 in tax incentives based on the company's investment of $264,000 and annual targets of:
Creation and maintenance of 24 Kentucky-resident, full-time jobs across ten years; and
Paying an average hourly wage of $55, including benefits across those jobs.
By meeting its annual targets over the agreement term, the company can be eligible to keep a portion of the new tax revenue it generates. The company may claim eligible incentives against its income tax liability and/or wage assessments.
In addition, C&I Engineering can receive resources from Kentucky's workforce service providers. These include no-cost recruitment and job placement services, reduced-cost customized training and job-training incentives.
Click here for more Kentucky business news.