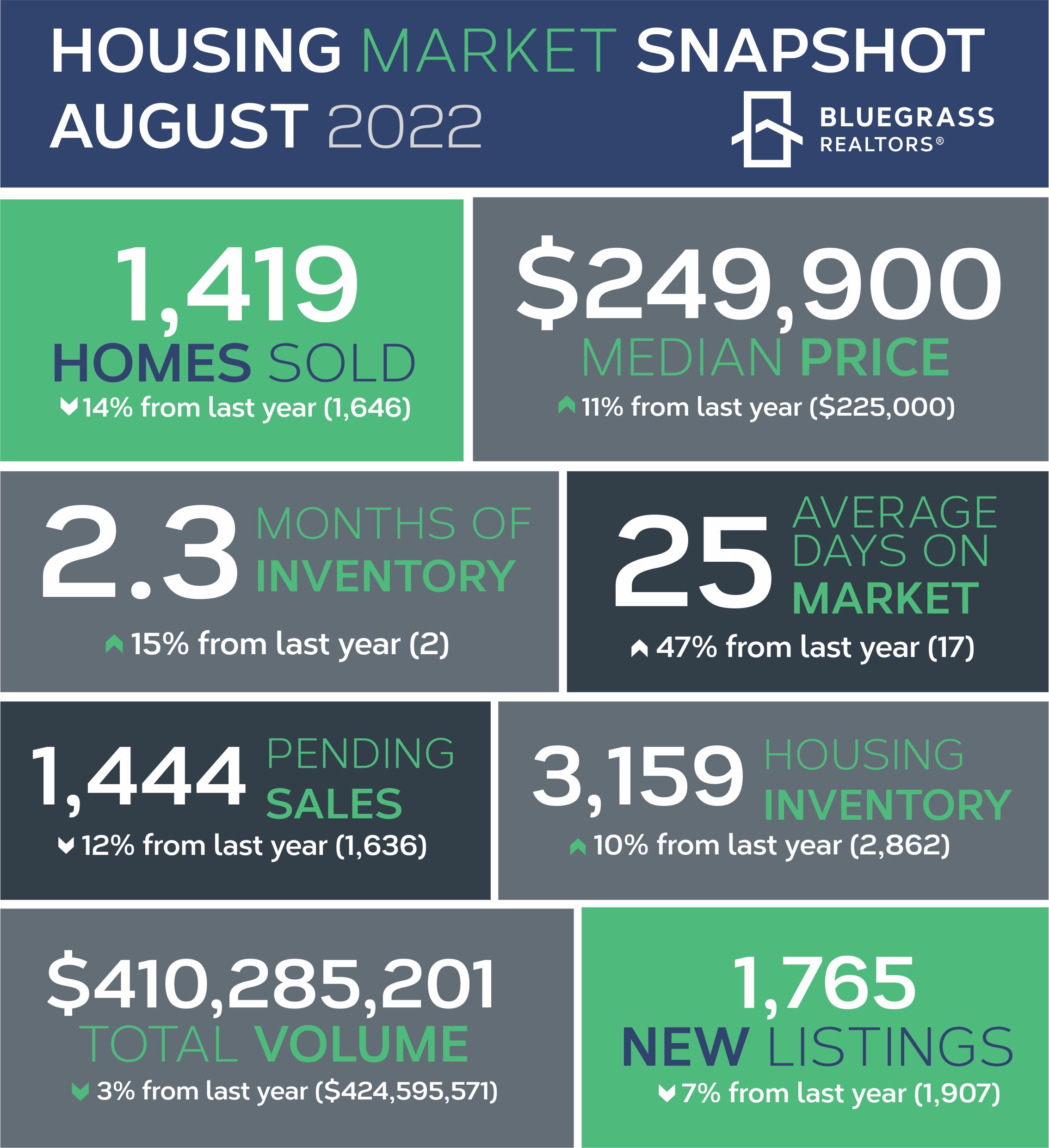 LEXINGTON, Ky. — The housing industry is one of the most sensitive markets to Federal Reserve policy changes, especially the interest rate. For the first time since the start of the pandemic, home sales slipped year-over-year in consecutive months. Home sales were down 14% in August from a year ago as sales topped out at 1,419 in 2022 compared to 1,646 in August 2021.
Single-family home sales declined 13%, with 1,333 sales in August compared to 1,534 sales last year. Townhouses/condos dropped 23% with 86 sales compared to 112 in 2021. Townhouses/condos made up over 6% of the total market in August.
"Sales throughout the region started to cool in June when the mortgage rates spiked to almost 6%," said Rusty Underwood, president of Bluegrass Realtors. "After two unprecedented years in real estate where prices and appreciation exploded, some buyers hit pause in their home search as a result of increasing rates, inflation and decreased purchasing power."
Attached and below is the August 2022 housing news release. You can also find this information on the Bluegrass Realtors website and I have included the infographic for the month and YTD. Please feel free to post to your social media channels or website. This information can be found on the Facebook page at https://www.facebook.com/bluegrassrealtors.
Click here for more Kentucky business news.