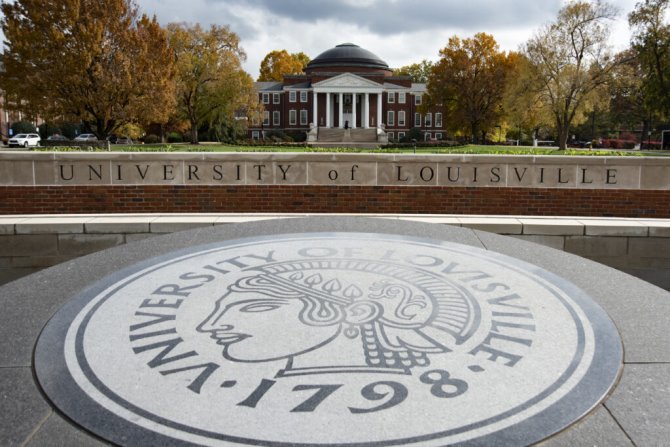 LOUISVILLE, Ky. — The University of Louisville and Indianapolis-based venture builder High Alpha Innovation, in partnership with Craftsman Capital, have launched a new venture studio model aimed at building, staffing and launching innovative startups from within the UofL ecosystem.
The new studio, Cardinal Direction, will build and scale new ventures, providing strategic support and making investment capital available to qualified early-stage startups built either on UofL research-backed technologies or leveraging university expertise.
Unlike a traditional venture capital fund or accelerator, Cardinal Direction will develop new business ideas with UofL before launching them as startups, where they can scale via investment capital and hands-on support.
The program will be managed by High Alpha Innovation, leveraging its pioneering experience working with corporations and universities to launch impactful venture studios in collaboration with the UofL Office of Research and Innovation's new ventures team.
Cardinal Direction will work hand-in-hand with university innovators and experts to identify high-potential ideas across numerous verticals ripe for disruptive innovation. The team will conduct customer discovery and other analyses to determine each idea's market potential, then select concepts that merit launching new ventures complete with funding and founding teams.
High Alpha Innovation is working in partnership with Craftsman Capital, a Louisville-based private equity firm that is dedicated to growing the Louisville startup ecosystem. The investment element of this partnership will make investment capital available to qualified startups launched out of Cardinal Direction venture studio.
Universities are hotbeds for research and commercialization, and the creation of an on-campus venture studio can advance innovation efforts by generating promising new business concepts, recruiting world-class entrepreneurs and launching mission-driven startups with the highest probability of success. Once launched, venture studios nurture and support startups with the resources such as talent, networks and administrative support required to succeed.
In addition, Cardinal Direction fills a critical regional gap that often makes launching and scaling a tech startup more difficult in flyover states than on the coasts. For example, in 2018, some 80 percent of all venture capital went to startups in just four states — California, Massachusetts, New York and Texas.
According to Elliott Parker, CEO of High Alpha Innovation, the launch of Cardinal Direction brings significant opportunity to the region's innovation ecosystem: "High Alpha Innovation's expertise in launching and scaling impactful startup companies combined with UofL's rich history of innovation and commercialization is an ideal partnership not just for Kentucky-based startups, but for the heartland tech environment as a whole."
The studio will complement UofL New Venture's existing entrepreneurship infrastructure, which includes the LaunchIt product innovation boot camp, a team of entrepreneurs-in-residence and a suite of prestigious grant-backed programs aimed at transitioning research into viable commercial products. UofL is one of only a handful of universities in the U.S. to receive each innovation-associated grant, and it's the only one to receive all of them.
Click here for more Kentucky business news.