WINCHESTER, Ky. — Wilde Brands Inc. – a producer of high-protein, low-carb snack chips made from all-natural chicken breast, egg whites and bone broth, celebrated a flag raising at their new Winchester facility.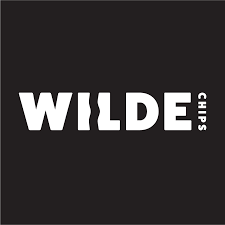 In September 2020, Wilde Brands announced plans for a $9.78 million 50-job production and distribution facility in Clark County. Due to the company's rapid growth, it now employs 100 workers and plans to hire an additional 50 in the coming months.
The Wilde Brands facility has increased in size from 50,000 square feet to more than 117,000 square feet over the last two years and has doubled the amount of equipment at the location. Tierney Storage, which owns the building in which Wilde Brands has located, has developed over 1.5 million square feet of commercial warehouse space in Winchester, Frankfort and Lexington.
"Success cannot happen without great people," said CEO Jason Wright, "Patrick and Ron Tierney have supported Wilde and me and treated my team like family since arriving in Winchester. We are thrilled to be expanding our operations just two years after opening our first production facility. This expansion will allow us to serve our customers better and provide a path to creating new protein snacks beyond our Wilde Protein Chips."
Wilde Brands was founded in 2017 in Boulder, Colorado, to replace the potato with protein using chicken breast. To create a healthier alternative to potato chips, Wilde Brands developed a proprietary production process using custom-engineered manufacturing equipment to produce a first-to-market protein chip crafted from chicken breast, egg white and bone broth. Wilde Brands' protein chips lineup includes Buffalo, Nashville Hot, Chicken & Waffles, Himalayan Pink Salt, Sea Salt & Vinegar, and Barbeque. The location in Winchester has allowed the company to increase production volume, expand U.S. sales and meet growing customer demand.
To encourage investment and job growth in the community, the Kentucky Economic Development Finance Authority (KEDFA) in September 2020 preliminarily approved an incentive agreement with the company under the Kentucky Business Investment program.
Click here for more Kentucky business news.