LOUISVILLE, Ky. — Donate Life Kentucky has gone to the dogs … and cats, birds, and horses. For every treat, every behind-the-ear scratch, and every game of fetch pets get from their humans – their love continues to grow; however, what happens when their human becomes ill and needs an organ transplant to keep the family together? To help, pets across Kentucky have traded chasing their tails for a call to action by teaming up with Donate Life Kentucky for its new "Save My Human" campaign. Coinciding with National Love Your Pet Day on Feb. 20, pets across Kentucky have the op-paw-tunity to use their voice, or bark, to help those they love the most – their humans – by encouraging those who have not yet joined the organ donor registry to check "yes."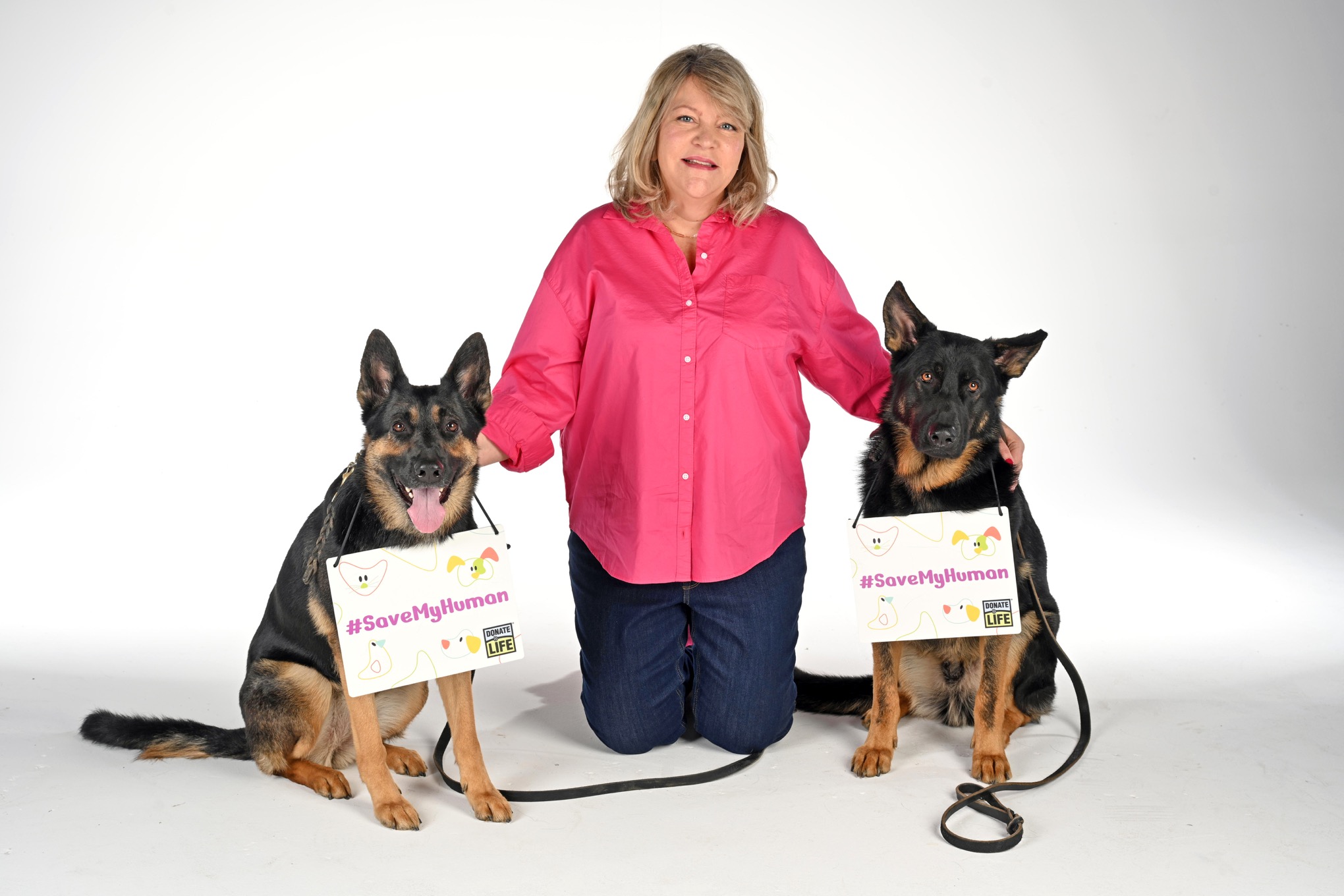 "We've worked tirelessly to educate the general public on the importance of joining the donor registry, dismantle the misconceptions of organ donation, and inspire communities about the lifesaving impact of donation and transplantation; now we're getting our furry friends involved," said Shelley Snyder, Donate Life Kentucky Executive Director. "Pets are family, and they suffer alongside friends and other loved ones when their human needs an organ transplant and doesn't receive one, so we're giving them the chance to help us with this campaign."
As part of the 2023 "Save My Human" campaign, branded and purchasable merchandise is available for both people and pets, along with a printable sign that says, "Save My Human," which community members can print out for their pet to pose with for social media using the hashtag #SaveMyHuman. Everything is available on www.SaveMyHuman.com. While this idea may be a little dif-fur-ent, the message of the campaign remains the same – register as an organ, eye, and tissue donor and help save lives.
Kim Horn of Louisville, Ky., is awaiting a transplant, and she's an avid supporter of the Donate Life KY mission. She's also not the first person in her family impacted by donation; her mother also received a lifesaving transplant more than a decade ago. After receiving a polycystic kidney disease diagnosis at age 16, Kim received word a kidney transplant would be necessary to save her life. Since then, she's been waiting for that fateful call. Kim is participating in the "Save My Human" campaign and hopes her German shepherds – Heidi and Aldo – wearing the "Save My Human" sign will help convince Kentuckians that adding their names to the donor registry matters to all family members.
"I'm thankful for every day," said Horn. "My family, including Heidi and Aldo, make each day brighter, and I want more days with them. We all anticipate that call with word of a match. I believe organ donation is a beautiful gift for families – those with hands and paws – so until we get that call, we're going to give lots of cuddles and head scratches."
Today, more than 100,000 Americans, including nearly 1,000 Kentuckians, are in need of a lifesaving transplant, with someone new added to the national waiting list every 10 minutes. This list continues to grow and exceed availability, with 20 people dying each day across the U.S. because this critical need was not met in time. A single donor can save, help, and improve the lives of 100 people in need.
"Knowing how imperative it is to have people register to become organ donors, we thought, what better way to boost that message than with our fur babies we love so much," said Snyder. "We know that, to pets, we're their whole world, and your gift could one day make the difference in helping keep a family together. So, on National Love Your Pet Day, give pets across Kentucky the gift of registering as an organ donor – in honor of their human."
For the fifth consecutive year, Kentucky once again broke records in lives saved. Last year, Kentucky Organ Donor Affiliates supported 239 organ donors and 539 tissue donors resulting in nearly 600 lives saved across the Commonwealth – the most lives saved in any year. Even still, the work is never done.
Click here for more Kentucky business news.