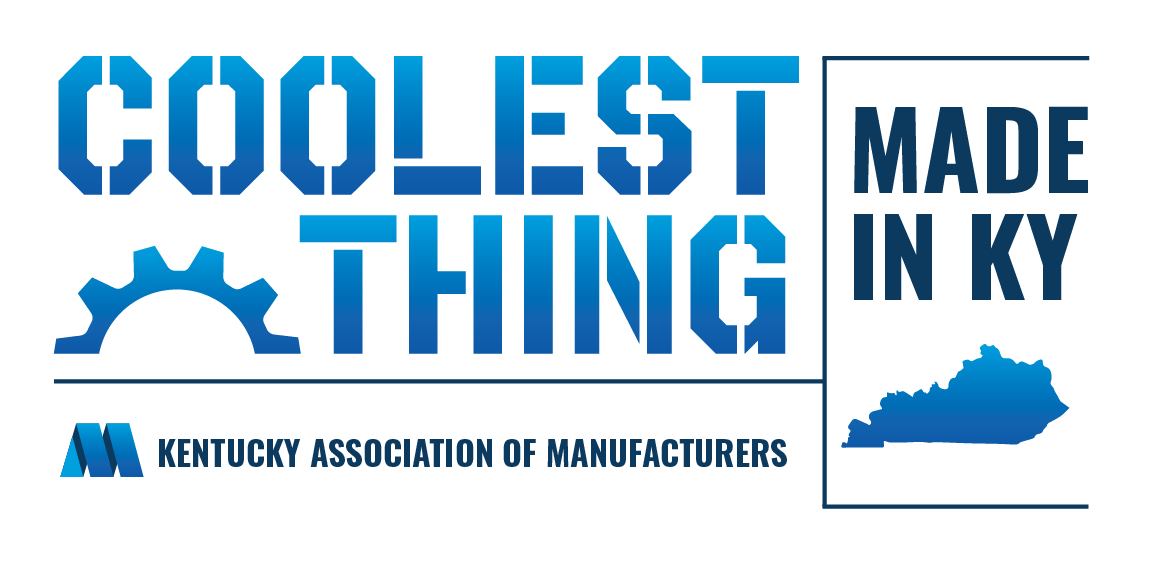 FRANKFORT, Ky. —
Kentucky Association of Manufacturers will conduct its first annual 2023 Coolest Thing Made in Kentucky Tournament presented by
Kentucky Farm Bureau Insurance
.
Nominations are now open at coolestthingky.com for this online voting, bracket-style tournament allowing Kentuckians to nominate and pick the 2023 Coolest Thing Made in Kentucky from among the thousands of world-class products manufactured in our state.
"From our small towns to our countrysides and urban centers, Kentucky is known for manufacturing. We are a state of makers," said Frank Jemley, president/CEO of the Kentucky Association of Manufacturers. "We are excited to celebrate and spotlight Kentucky's makers and their world-class work with our first annual Coolest Thing Made in Kentucky Tournament."
"As an organization that was built by and for Kentuckians, Kentucky Farm Bureau Insurance is proud to be the presenting sponsor of the 2023 Coolest Thing Made in Kentucky Tournament," said John Sparrow, EVP & CEO of KFB Insurance. "This contest will showcase Kentucky's unmatched innovation and creativity at work, while highlighting ingenuity from all corners of this great state. We look forward to watching this spirited competition unfold."
Any product made in Kentucky using a manufacturing process can be nominated. While qualifying products must be made in Kentucky, the manufacturers' headquarters do not need to be in the state. A manufacturer can have multiple products nominated, but only one product can advance to the single-elimination rounds.
Nominations will be accepted through March 19. Voting to narrow the field to the Top 16 products will begin on March 21, with consecutive rounds of voting taking place each week. A final winner from among the thousands of world-class products manufactured in the Commonwealth will be announced on April 28.
Timeline of events:      
MOR Talent Solutions, A Riley Decker Company, offers JOBVIEW360° as part of its sponsorship for the Coolest Thing Made in Kentucky. JOBVIEW360° videos provide a 360° view of the positions and work without ever stepping foot in the facility. This tool provides an experience to all and has even increased retention by up to 37% when paired with recruiting efforts.
Click here for more Kentucky business news.