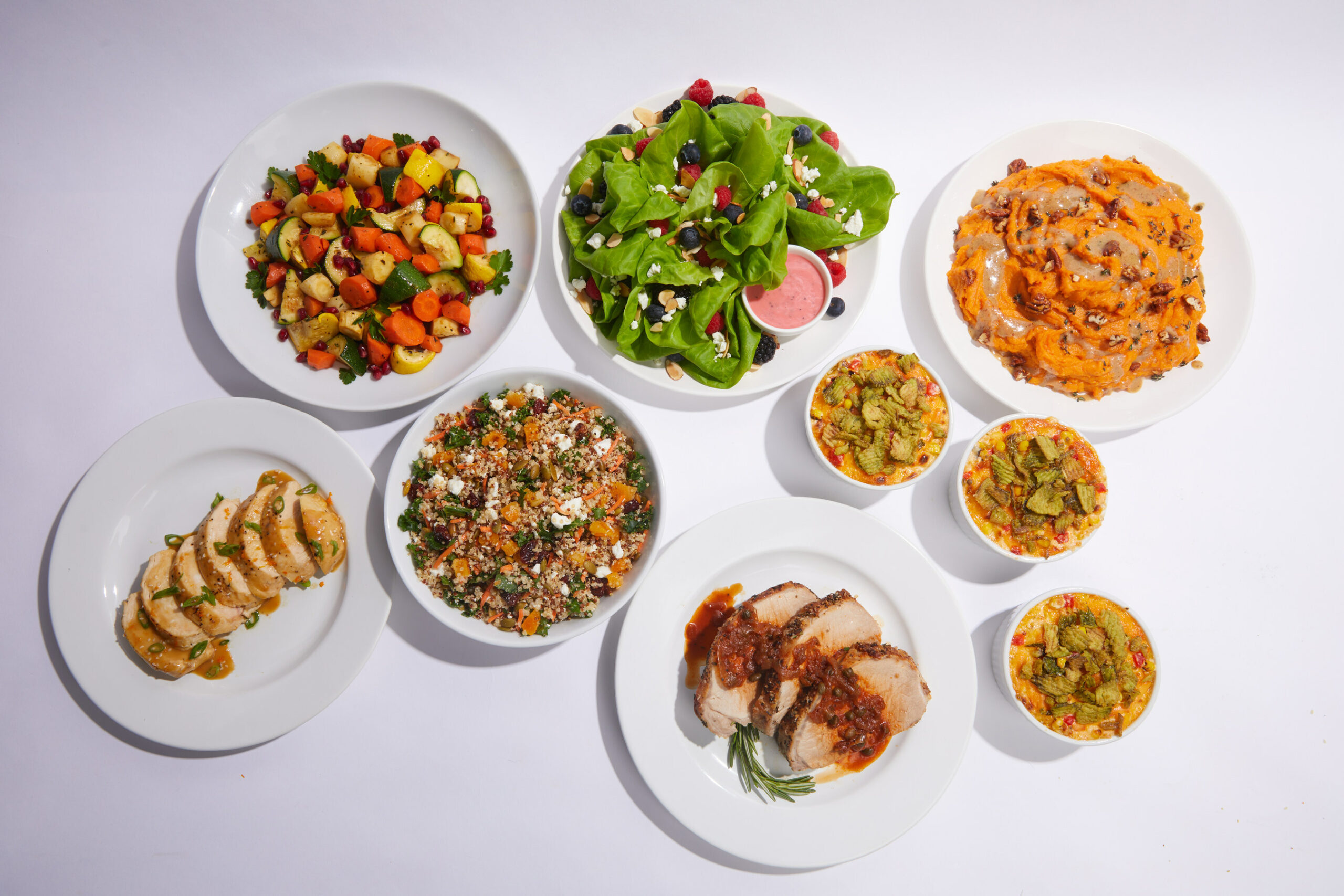 LOUISVILLE, Ky. — Churchill Downs Racetrack released the official menu of the 149th Kentucky Derby presented by Woodford Reserve, signaling the start of spring and the much-awaited countdown to one of the traditions of the most storied sport. For the second year in a row, Chef and Culinary Expert Kenneth Hardiman curated the official racetrack menu, featuring an array of delectable dishes, serving guests visiting Churchill Downs for the Kentucky Oaks on Friday, May 5, and the Kentucky Derby on Saturday, May 6.
In addition to being The Most Exciting Two Minutes in Sports, the Kentucky Derby is also an iconic cultural and culinary event rooted in southern tradition. While the races are undoubtedly the main attraction, the food and beverages served at the Kentucky Derby are equally as exciting. This year's menu promises to elevate classic Kentucky dishes with a fresh twist, featuring locally sourced dairy and produce items that capture the essence of Louisville's unique flavors.
"Leading the culinary team at the Kentucky Derby is one of the highest honors a chef can have, and I'm excited for the opportunity to add to the Kentucky Derby's rich culinary legacy again this year," said Chef Kenneth Hardiman, who will helm the culinary operation for track hospitality partner Levy. "Moments like the Kentucky Derby challenge and motivate us chefs to be at our best, to focus on all of the details, from the seasonal ingredients we source down to the garnishes, to create amazing food and beverage experiences for our guests who enjoy the event in different ways."
Coinciding with the array of traditional menu items, Churchill Downs will also pour classic Kentucky beverages and serve up signature Kentucky Derby cocktails for all attendees to enjoy at the track.
For more information, including recipes and images for the official menu, please visit kentuckyderby.com/officialderbymenu. To learn additional details about this year's race, please visit kentuckyderby.com.