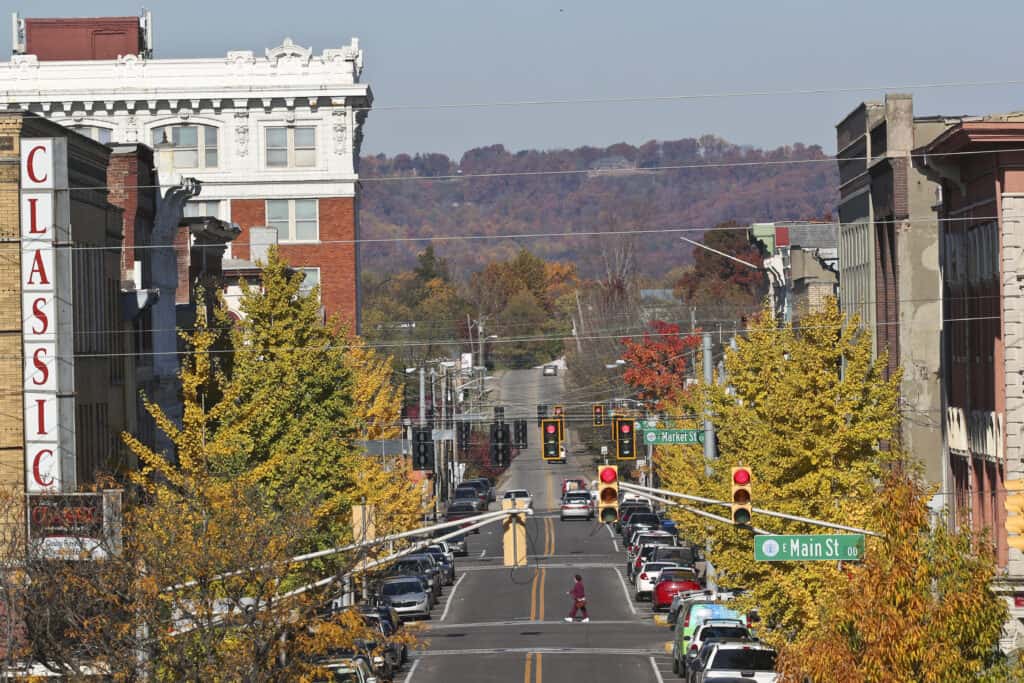 NEW ALBANY, Ind. — The combination of the Sherman Minton Bridge Renewal Project and the Main Street Revitalization project is hampering customers' ability to access businesses within the Central Business District of the City of New Albany, affecting those businesses' short-term revenue and long-term viability.  In partnership with the City of New Albany, Floyd County, and the Caesars Foundation of Floyd County, The ONE Fund established the New Albany Central Business District Loan Program (NACBDLP) to assist these impacted businesses within the downtown core.
Nine businesses have been approved for financing through the program, including Alex and Kate Boutique, Dress & Dwell, New Albany Sugar Shoppe, Primos Detail Plus, Regalo, Royal Couture Treats Boutique and three other businesses.  Eight of the loans have closed, with one still pending.
"Projects like the revitalization of Main Street and the Sherman Minton Bridge will greatly enhance our central business district in the long run, but we recognize the effect these projects are having on the businesses who are the heartbeat of downtown," said At-Large City Councilmember Jason Applegate.  "We're pleased to partner in this program that offers interest-free, short-term loans to help provide relief from the impact of construction."
Eligible businesses must be physically located within the Central Business District of the City of New Albany, have 50 or fewer employees and meet other criteria.  Proceeds from the 36-month, zero-interest loans must be used for overhead and operational expenses such as payroll, rent and utilities.
Floyd County contributed to 1si's ONE Fund for small businesses and approved converting their contribution for the NACBDLP.  Dr. Al Knable, Floyd County Commissioner, stated, "The ONE Fund altering its direction to help those businesses with a pressing need makes sense. Floyd County is pleased to support this action with the funds we contributed.  We know that thriving small businesses are critical to economic, tourism and population growth, and we proudly support those facing this unique challenge."
"Part of our mission and mandate is to make investments which encourage economic development in Floyd County and benefit the community," said Josh Kornberg, Executive Director of the Caesars Foundation of Floyd County.  "Partnering with the City, County and One Southern Indiana to assist these businesses impacted by projects outside their control fits neatly into that mission.  We're excited to be a part of this loan program."
Wendy Dant Chesser, president and CEO of One Southern Indiana, which administers The ONE Fund, added, "Situations like this one are perfectly suited to The ONE Fund, which exists to assist businesses who may not easily fit into standard lending guidelines or circumstances.  We're proud to work in a community where partners like the City of New Albany, Floyd County Government and Caesars Foundation of Floyd County come together with One Southern Indiana to meet such an unexpected need and help these businesses until construction is no longer have such an impact."