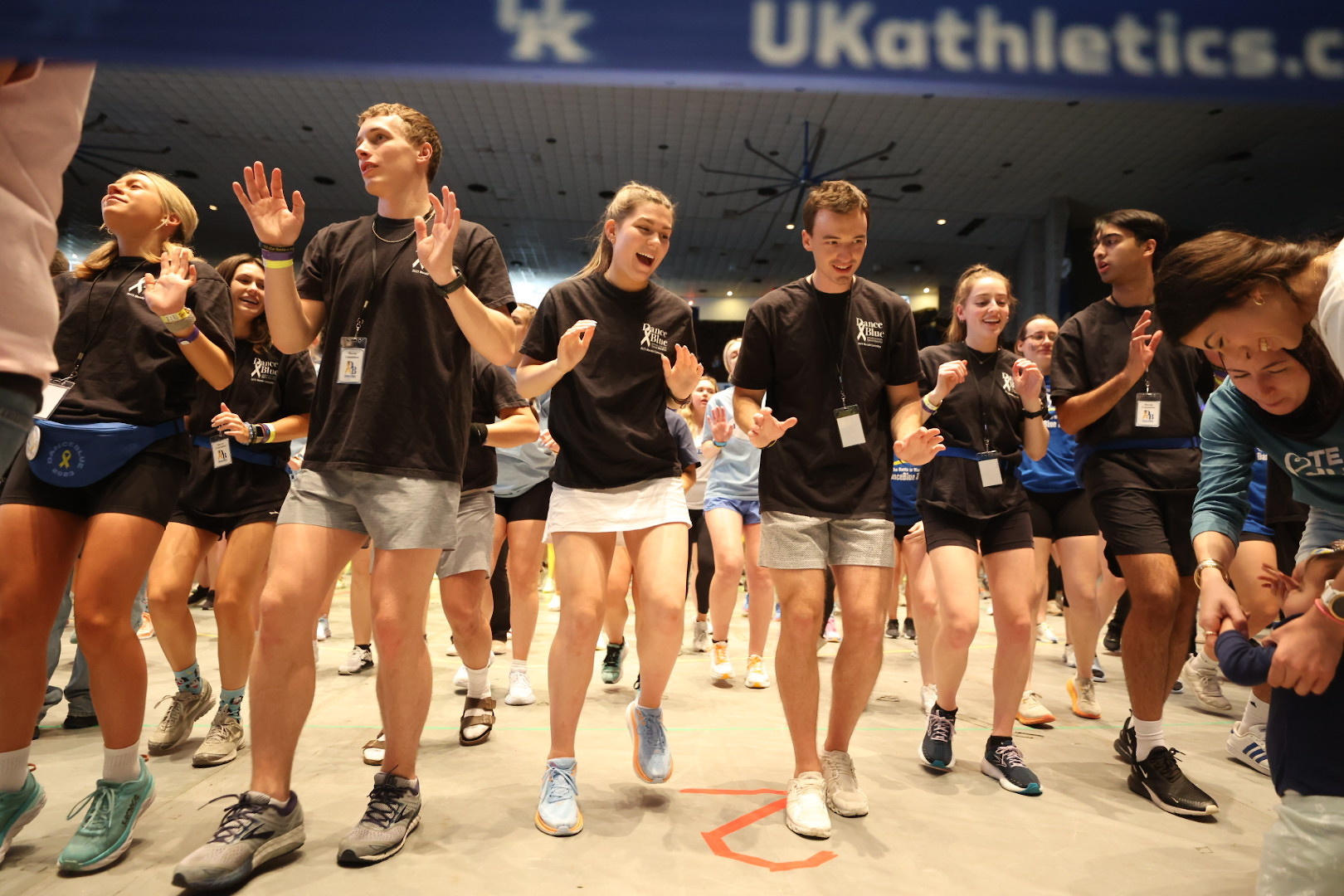 LEXINGTON, Ky. — This year's DanceBlue marathon raised $1,650,857.26 for the kids.  
DanceBlue is UK's largest student-run philanthropy — a yearlong fundraising effort involving thousands of UK students, culminating in a 24-hour no-sitting, no-sleeping dance marathon. All of the money raised by DanceBlue goes to the Golden Matrix Fund and cancer research. Since the organization's launch in 2006, DanceBlue has raised more than $20 million for the kids, providing financial and emotional support for children and families living with childhood cancer. Students fundraise all year long ahead of the 24-hour marathon that concluded Sunday night. 
All the money raised at DanceBlue each year stays close to home. The Golden Matrix Fund was established to support the DanceBlue Kentucky Children's Hospital Hematology/Oncology Clinic. Childhood cancer not only affects the child physically, but it also creates many emotional and financial difficulties for the entire family. The goal of the Golden Matrix Fund is to provide care and support for the kids by giving them and their parents comfort.