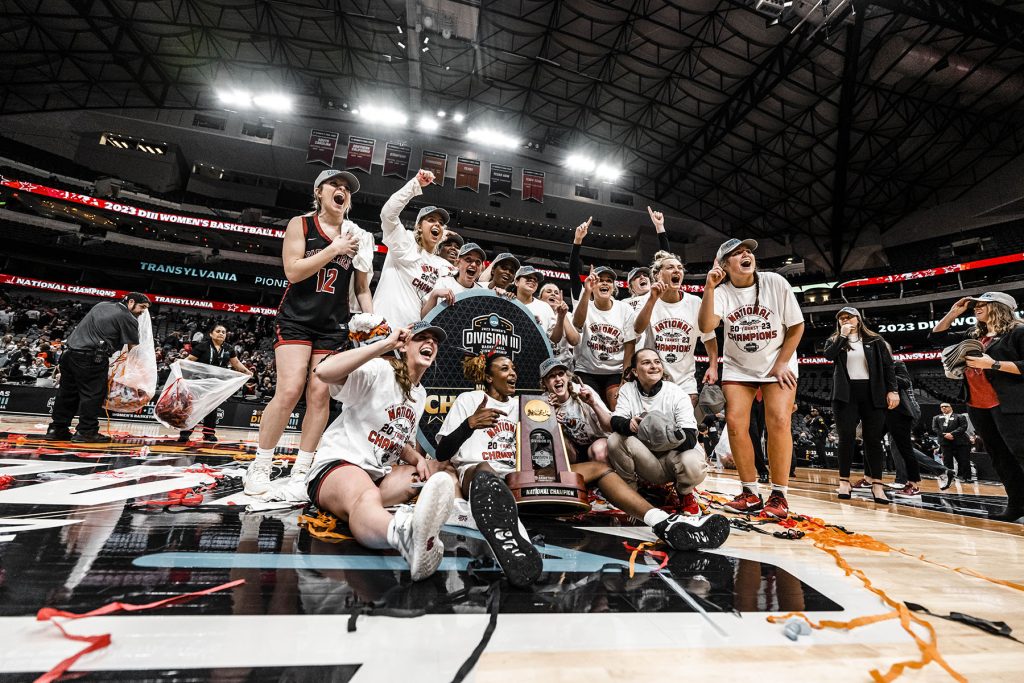 LEXINGTON, Ky. — Taking the "joy in the journey" with them throughout a historic season, the Transylvania women's basketball team won the school's first national championship in Dallas, defeating the Christopher Newport University Captains 57-52.
The team will remain in Dallas on Sunday to watch the Division I women's final before returning to Lexington late Sunday night. A welcome home rally is planned for Wednesday, Apr. 5, at 3:30 p.m. in the Clive M. Beck Center on Transy's campus.
For updates on the celebration, visit https://www.transy.edu/wbb23.