LOUISVILLE, Ky. — Frost Brown Todd (FBT) Louisville attorneys Josh Brock and Emily Ziegler have been promoted to partner. Brock and Ziegler are part of a group of nine attorneys across the firm's 16 markets who earned the new titles. The promotions took effect on April 1.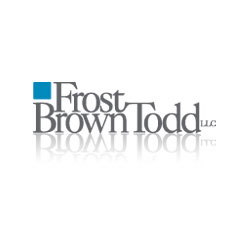 Brock is an attorney with FBT's real estate, finance and CMBS practice. He advises institutional lenders, borrowers, owners and developers nationwide in structuring complex real estate transactions, including mortgage and mezzanine loan originations, purchase and sale transactions, financing of commercial properties across all major asset types, hotel operations, and sale-leaseback transactions.
Ziegler is a commercial finance attorney. She has extensive real estate and tax experience in financing multifamily, commercial and mixed-use properties nationwide. She advises investors and developers on structuring complex commercial real estate transactions, particularly in affordable housing, historic preservation credits, and opportunity zone investments.
Click here for more Corporate Moves.