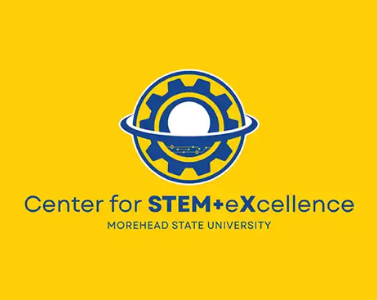 MOREHEAD, Ky. — Kentucky Council on Postsecondary Education (CPE) has given the Center for Stem+ eXcellence at Morehead State's Craft Academy for Excellence in Science and Mathematics a $50,000 grant.
The grant will fund bridge programs to help Craft Academy teachers enhance science lessons for their students through hands-on activities, workshops, and camps. Melissa Murray is the teacher-in-residence for the Center for STEM+eXcellence and wrote the grant proposal.
"The funds will be used to recruit prospective STEM teachers to pursue a summer bridge program," Murray said. "These programs are designed to give students, especially first-generation college students, a chance to experience college life before they begin their first semester. The Center for STEM+eXcellence will work closely with MSUTeach to support students as they prepare for their college careers."
Jen Carter, director of the center, said the grant is vital to recruiting new STEM teachers.
"Only educators know what students need," Carter said. "They have valuable experience that gives insight into what works and what doesn't work when it comes to connecting students to content in meaningful and impactful ways. With the current teacher shortage in Kentucky and across the country, we feel that recruiting new STEM+X educators is an integral part of making sure students in the Commonwealth are prepared for long-term success in these fields."
The Craft Academy Center for STEM+ eXcellence offers informal STEM+X education opportunities to Kentucky students in K-12 programs. Workshops are offered during the summer and throughout the year. The +X represents three focus areas:
Creativity and design
Innovation and entrepreneurship
Civic and regional engagement.
All Craft Academy programs are rooted in mathematics with a science, technology, or engineering application and +X product outcomes. Programs are created and implemented by educators in public schools and universities. All programs take place on the campus of Morehead State University.
For more information on the Center for STEM+ eXcellence, email Program Coordinator Brenda Porter at [email protected] or call 606-783-2300.
The Center for STEM+ eXcellence is housed within the Craft Academy for Excellence in Science and Mathematics, a dual-credit academy for academically exceptional Kentucky students. Craft Academy provides students with a postsecondary residential experience to complete their junior and senior high school years by enrolling in college courses. To learn more about the Craft Academy, email [email protected]or call (606) 783-2093.