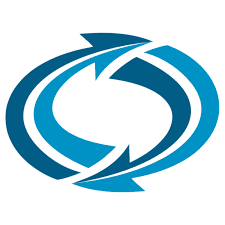 NEW ALBANY, Ind. — Southern Indiana continues to build on its momentum in the logistics industry, as Bluegrass Supply Chain Services, LLC and Bridgeport Partners REIG, LLC announced plans for a new facility at 1205 Bridgeport Drive in Jeffersonville, Indiana.  The Bowling Green, Kentucky-based companies plan to invest $15,931,000 in the new facility and an additional $835,000 in machinery and equipment.  The new facility will add up to 25 new employees at an average hourly wage of $27.22, above the average hourly wage for Clark County, Indiana.
"We're extremely excited to bring this new, state-of-the-art logistics center to Jeffersonville," said John Higgins, Bluegrass Supply Chain Services, LLC and Bridgeport Partners REIG, LLC CEO. "Supply chain management, logistics, and advanced innovation play a critical role in our country's economic health and vibrancy.  This new facility positions us to combine the best-of-breed technology with integrated solutions to continue playing a key part in this vital area.  We appreciate all the efforts made by the State of Indiana, the City of Jeffersonville, and One Southern Indiana to help us expand our footprint and workforce with job wages at or above the Clark County average."
The company was approved for over $1.3 million in tax abatements from the City of Jeffersonville, including $1,299,680 in real estate taxes over the next five years and $11,693 in personal property taxes over the same period, as approved by the Jeffersonville City Council during its May 1 meeting. The Indiana Economic Development Corporation (IEDC) supports this project by expanding its 2018 incentives to incorporate this additional investment in Indiana.
"We're thrilled to partner with Bluegrass Supply Chain Services on this project," said Jeffersonville Mayor Mike Moore.  "It's yet another example of Jeffersonville's vibrant business climate and further evidence of our quality resident workforce in the area, which supports economic growth across our region.  We look forward to assisting in bringing this exciting project to fruition."
Wendy Dant Chesser, President and CEO of One Southern Indiana, said, "This is wonderful news for Jeffersonville and Southern Indiana.  We continue to attract dynamic companies at the forefront of their industries. With its focus on innovation, technology and continuous improvement in logistics, Bluegrass Supply Chain Services is certainly no exception.  1si is delighted to participate in this process, and we look forward to watching their progress."