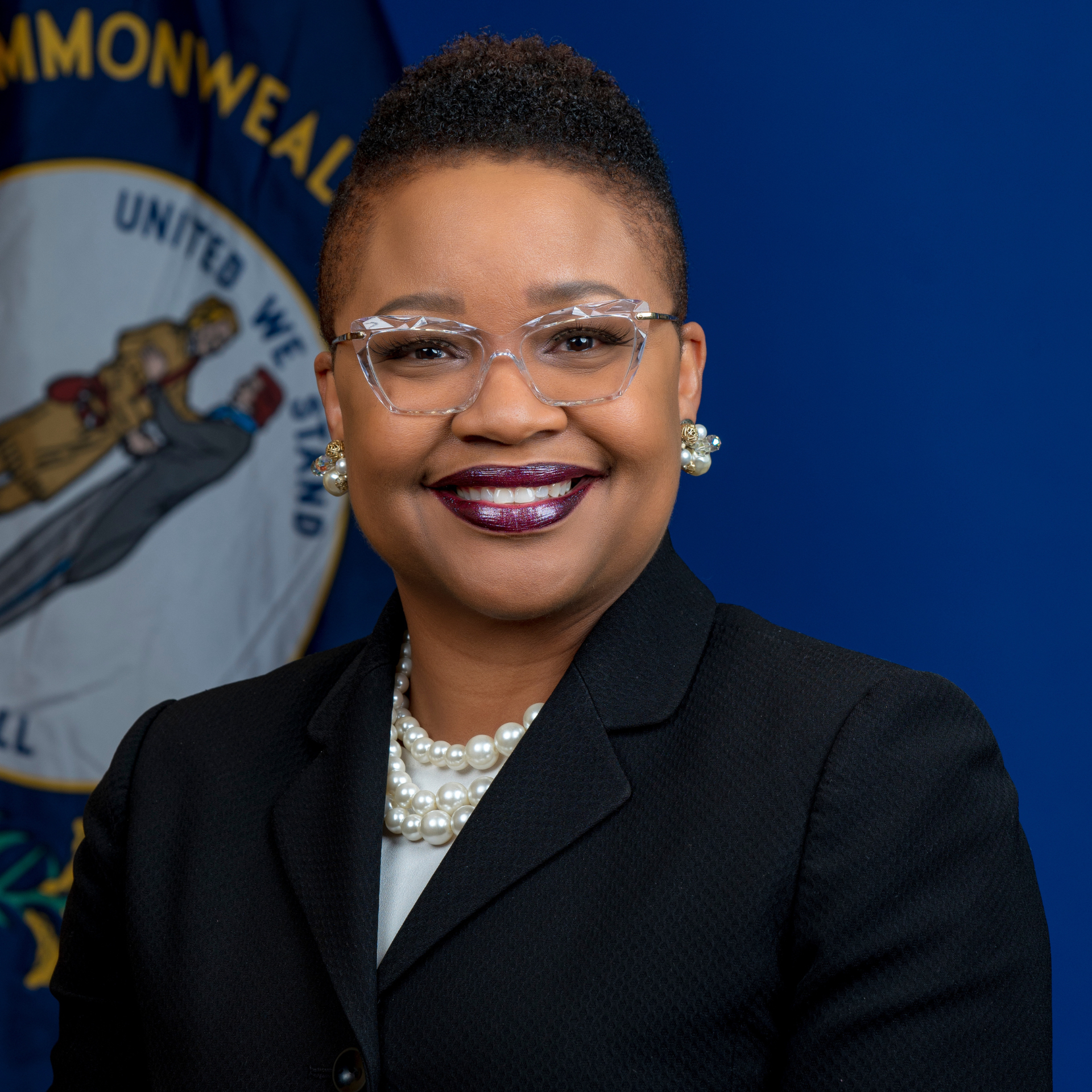 FRANKFORT, Ky. — Gov. Andy Beshear has appointed Gerina D. Whethers, of Louisville, as the new Commonwealth's Attorney for Jefferson County. The appointment makes Whethers the first African American woman to serve in this post in Jefferson County.
Most recently, Whethers served as secretary of the Kentucky Personnel Cabinet, having been one of Gov. Beshear's first appointments in December 2019. Before that, she led two divisions in the Office of the Attorney General (OAG), and she has 20 years of public service, including her time in the courtroom as a prosecutor in the Jefferson County Attorney's Office.
The Governor's appointment follows the untimely passing of Jefferson County Commonwealth's Attorney Tom Wine.
President of NAACP Louisville Branch and NAACP National Member Raoul Cunningham supported Whethers.
"The Governor has made a wise and solid decision," said Cunningham. "Secretary Whethers has the capacity, understanding and willingness to bring tremendous assets to the city, having lived in the county, being a prosecutor and as personnel's cabinet secretary. This opportunity gives her a wide perspective about the law and the City of Jefferson County."
Jefferson County Attorney Mike O'Connell also welcomed Whethers to the post.
"Gerina was an exceptional lawyer and leader in my office before continuing to excel in her service to our commonwealth," said O'Connell. "Gerina is a caring partner Jefferson County can be proud of in the work to make Louisville safer."
During her tenure as a secretary at the Personnel Cabinet, Whethers worked tirelessly to improve the health and safety of state employees.
Whethers also has an extensive legal background, where she has always focused on protecting Kentucky's most vulnerable citizens.
Previously, Whethers worked in the OAG as executive director of the newly created Office of Senior Protection and Mediation. She worked to create partnerships with state and federal agencies to better protect seniors from scams and abuse. Whethers also worked as executive director of the OAG's Office of Victims Services, providing support and services to victims of violent crime.
Before joining the OAG, Whethers served as Assistant Jefferson County Attorney in various roles, including in the Domestic Violence/Sexual Assault Unit and as a staff attorney in Circuit Court in Jefferson County. Whethers holds a Bachelor of Arts in political science from the University of Louisville with a minor in pan-African studies. She also holds a Juris Doctor from the University of Louisville's Brandeis School of Law.
Whethers is actively involved in many community organizations and boards, including serving as an executive board member of the Louisville Chapter of the NAACP. She is a St. Stephen Baptist Church member, where she has taught Sunday School for over 17 years.
The effective date of the appointment is Friday, May 19, 2023.