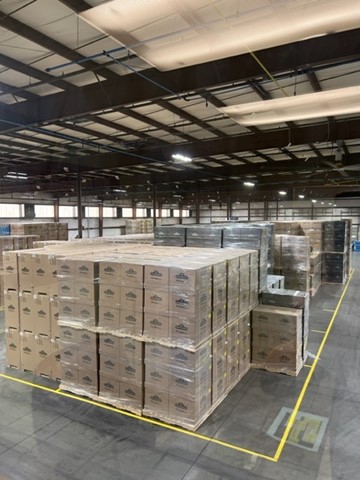 CRITTENDEN, Ky. — Napoleon is pleased to announce the commissioning of its newly expanded United States warehouse operations in Crittenden, Kentucky.
Driven by strong demand for products, the added warehouse investment enables greater storage, faster fulfillment and higher levels of customer service to US-based customers.
Mike Tzimas, president of Napoleon, explains, "Napoleon continues to show strong growth in the US market, and our commitment to rapidly servicing customers' product needs will increase further with this added US infrastructure."
The warehouse space in Kentucky grows Napoleon's US footprint by 149 percent and is the first step of many ongoing investments to support the needs of the US market. Expanding warehouse space is part of a broader expansion by Napoleon to elevate customer service across the US. This will be the Napoleon's hub facility and the beginning of a larger US supply network expansion.
"This is an investment for the future demonstrating Napoleon's commitment to our US customers," adds Tzimas. "As our business continues to expand, having state-of-the-art storage and fulfillment will further help us ensure that the right inventory is at the right place and available at the right time for customers."