FRANKFORT, Ky. — Gov. Andy Beshear joined local officials from Garrard County and leaders from Bluegrass Bottling, a Kentucky-based, woman-owned business, to break ground on the company's new Lancaster bottling facility, which will create 27 new full-time positions with a $6.25 million investment.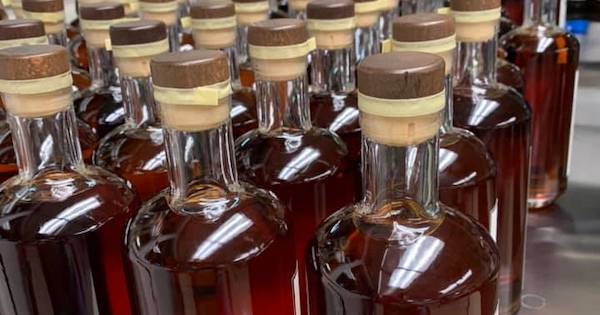 "I'm excited to see so many existing bourbon-related businesses growing and expanding in the commonwealth," said Gov. Beshear. "To have a Kentucky woman-owned business like Bluegrass Bottling expanding is a big win for the state. This is a fantastic project for Garrard County and the surrounding region."
In August 2022, Bluegrass Bottling announced a 50,000-square-foot bottling facility on a 98-acre site at 51 Poor Ridge Pike in Lancaster, where the company will operate under the name Poor Ridge Distillery. The project will exceed the company's storage space to 49,000 square feet.
Bluegrass Bottling operates in both Garrard and Lincoln counties, currently employing around 20 people in the commonwealth and will retain its employment base from its current bottling facility in Lincoln County, where the company will maintain a distribution presence.
"We could not be more proud and excited to be a part of Kentucky's bourbon industry," said Lisa Strevels, owner of Bluegrass Bottling. "This investment is vital to our company's continued growth in the commonwealth, and we look forward to expanding our presence in Lancaster."
Bluegrass Bottling's services include blending, proofing, brand development, labeling, private labeling, specialized packaging and designing of spirits brands. Established in 2020, the company provides resources that allow distilleries, small-craft distillers and bourbon enthusiasts to market their products and reach their full potential.
To encourage investment and job growth in the community, the Kentucky Economic Development Finance Authority (KEDFA) in July 2022 preliminarily approved a 15-year incentive agreement with the company under the Kentucky Business Investment program. The performance-based agreement can tax incentives based on the company's investment and annual job and wage targets.
By meeting its annual targets over the agreement term, the company can be eligible to keep a portion of the new tax revenue it generates. The company may claim eligible incentives against its income tax liability and/or wage assessments.